WHAT IS VINYL ART?
In this case vinyl is a sticker that comes on a big roll and is a solid color. When I worked at a sign shop I would collect the scraps that couldn't be made into signs, then cut them into smaller shapes and stick them on a foam board to make art.
MY RULES FOR MAKING VINYL ART:
1. If you are not having fun, stop and  go do something else
2. Only simple tools allowed like your hands, scissors, blade, and squeegee
Shown below are 10"x10" vinyl collages I made from 2020, in reverse chronological order.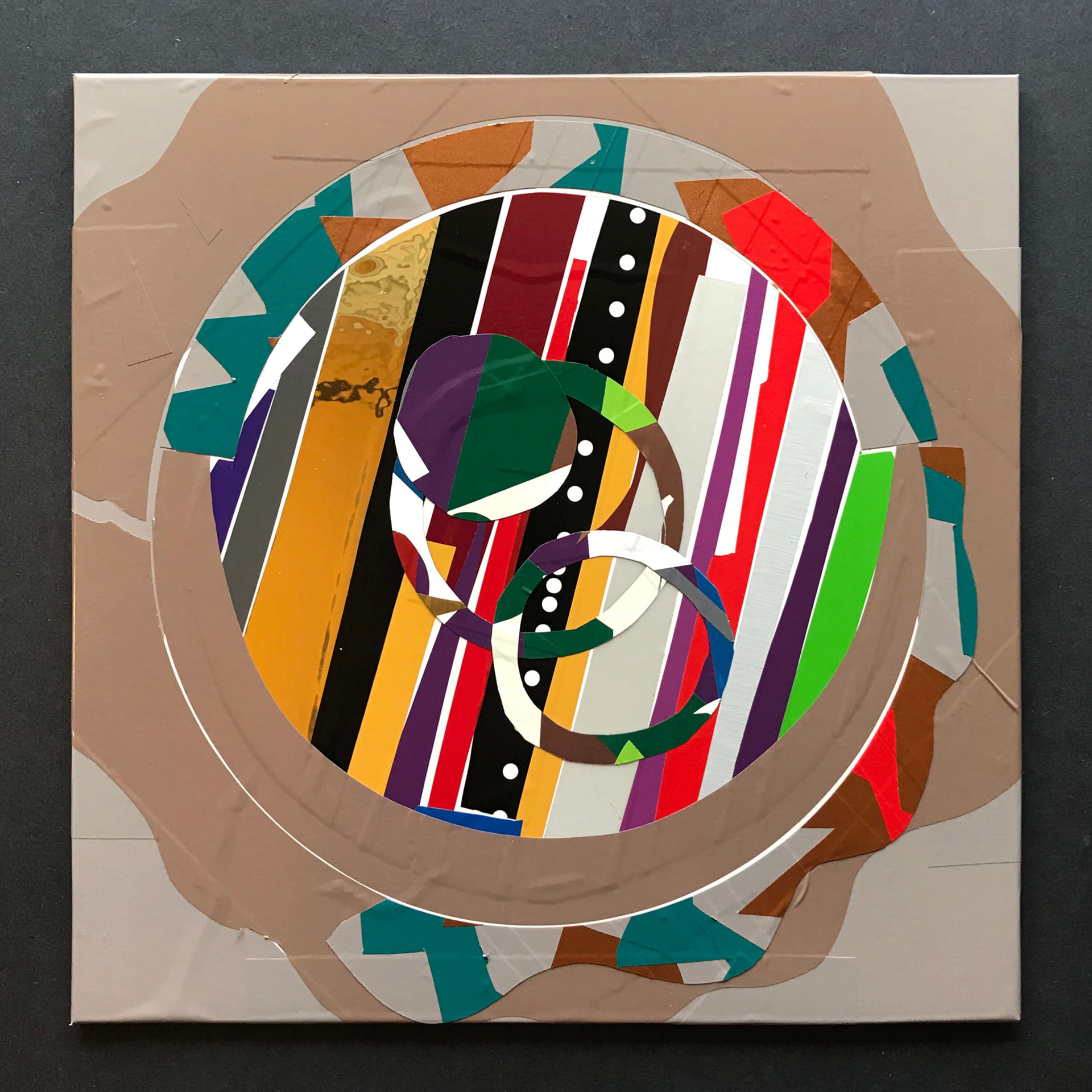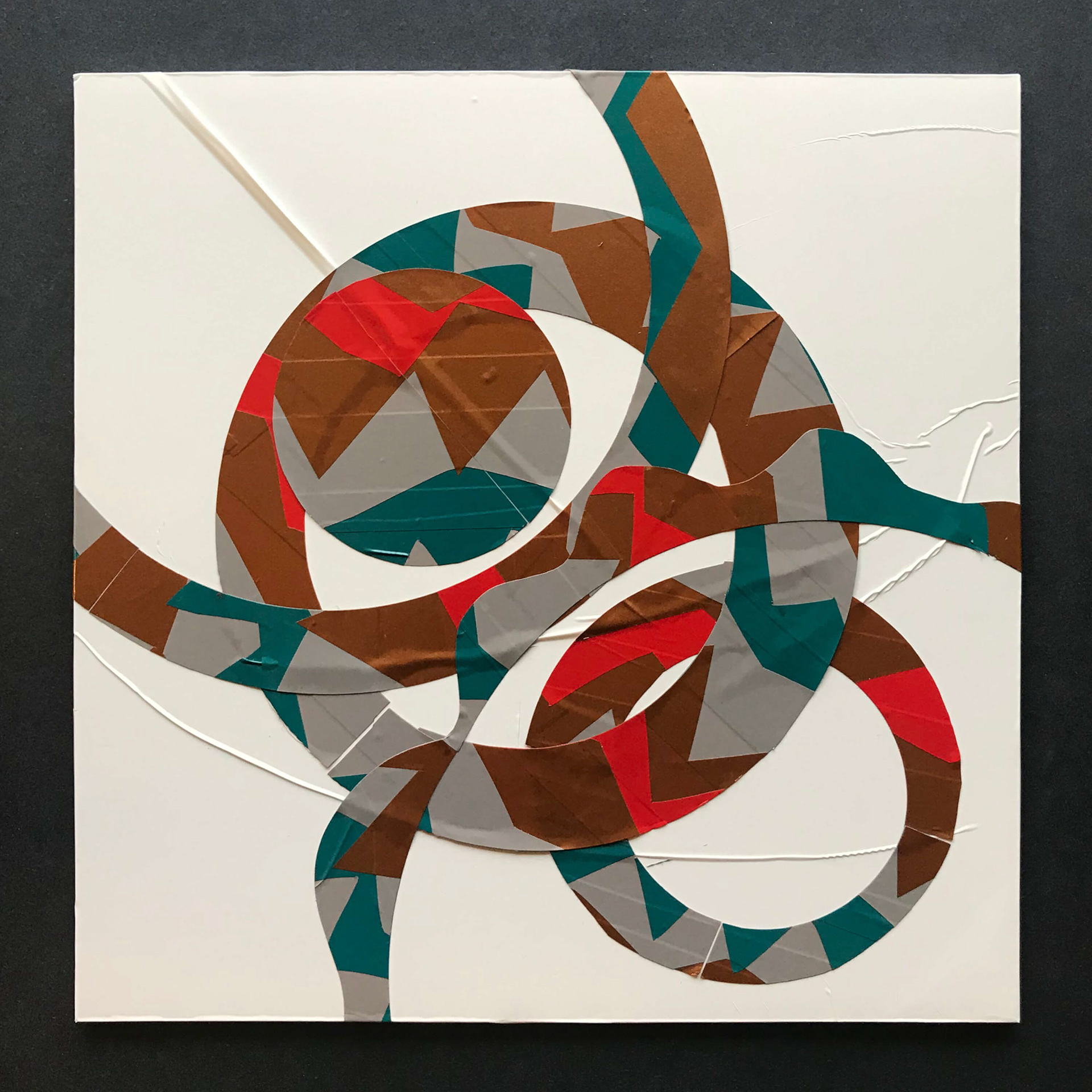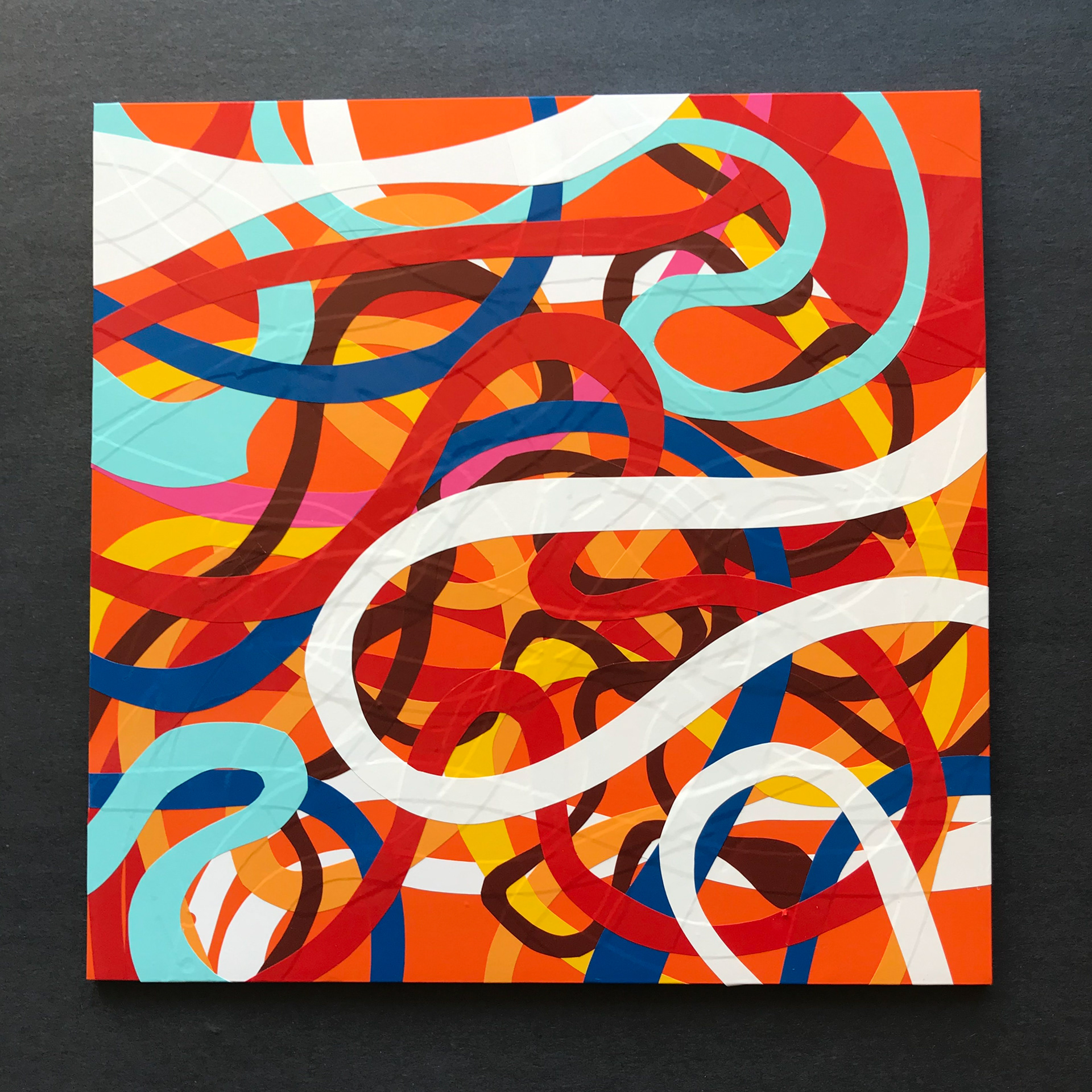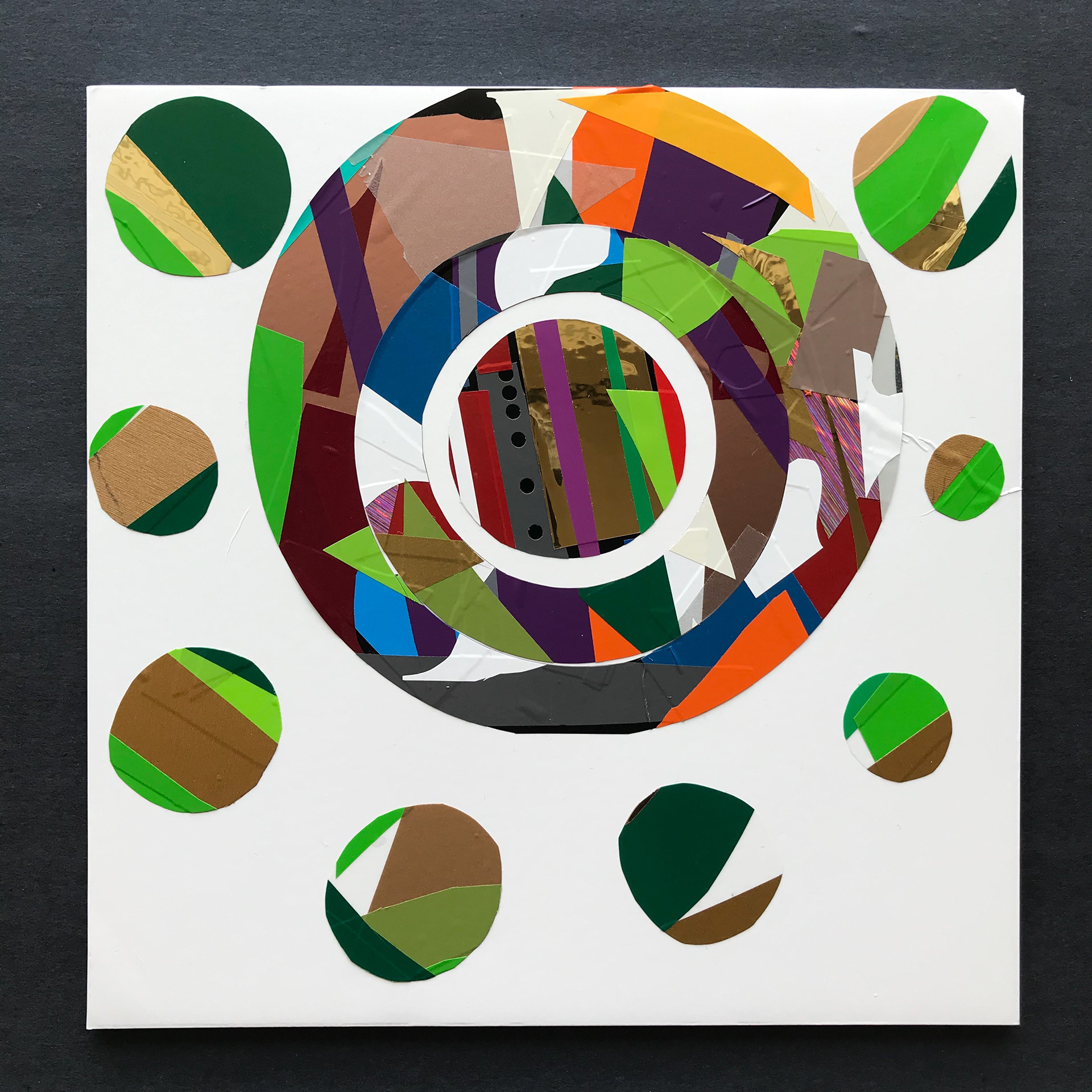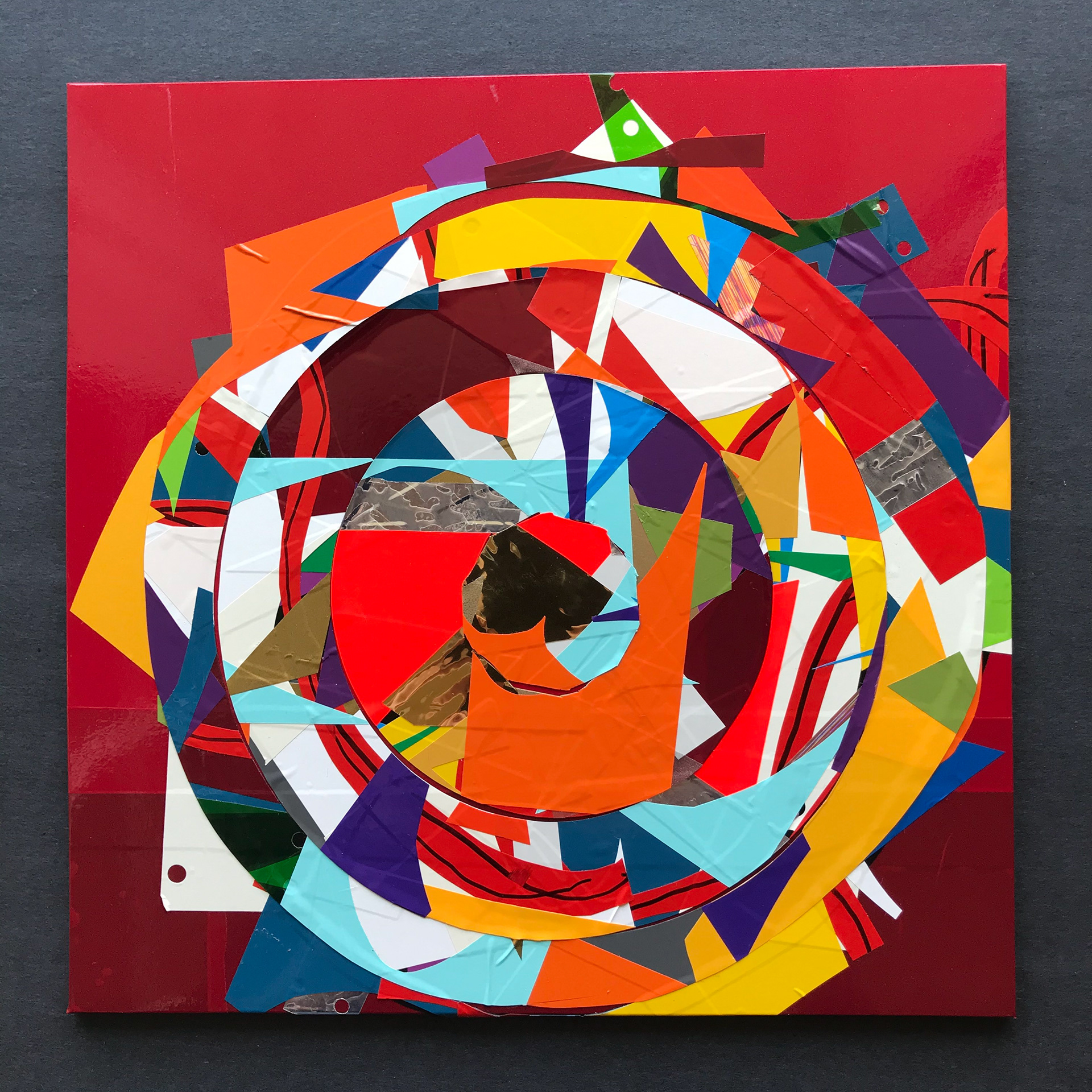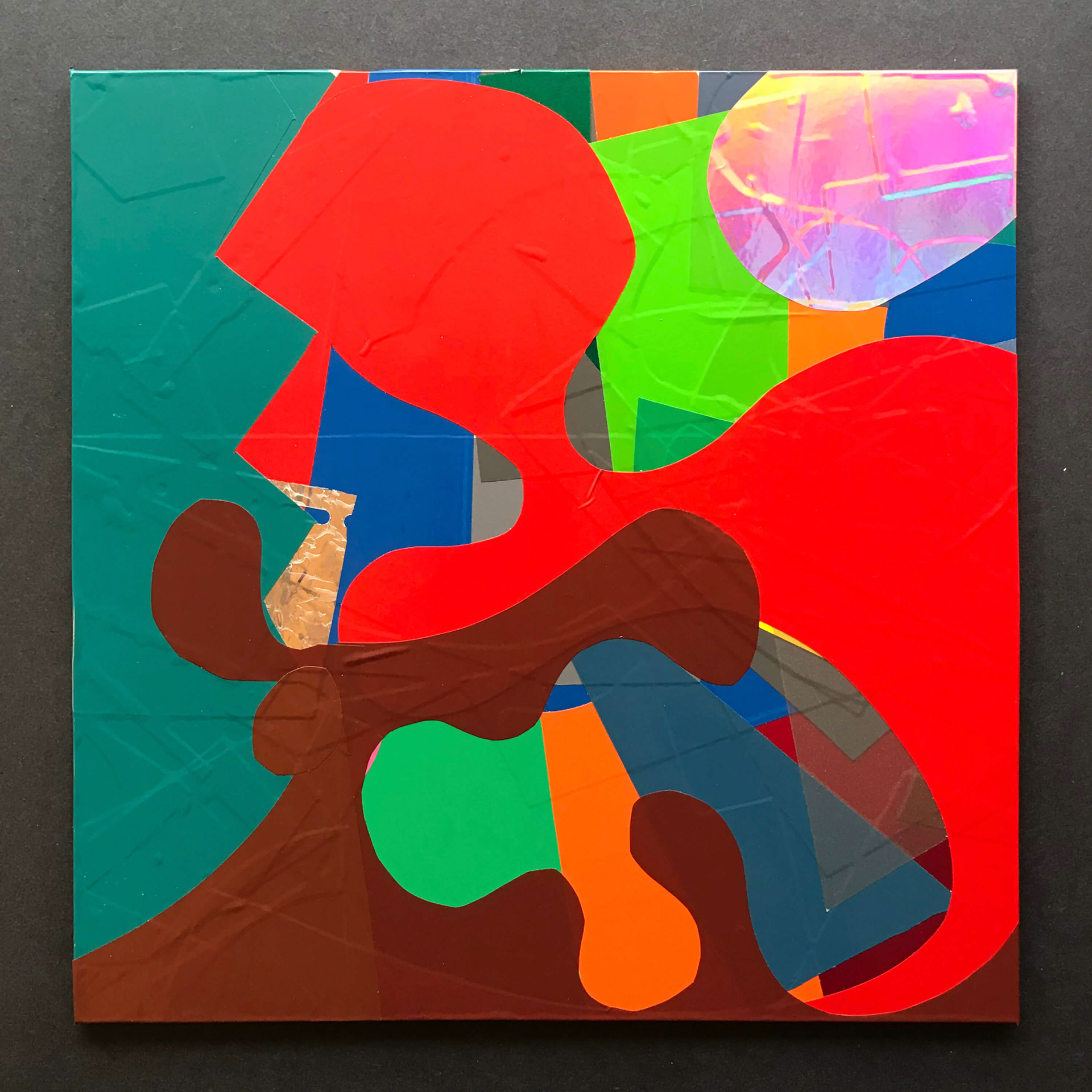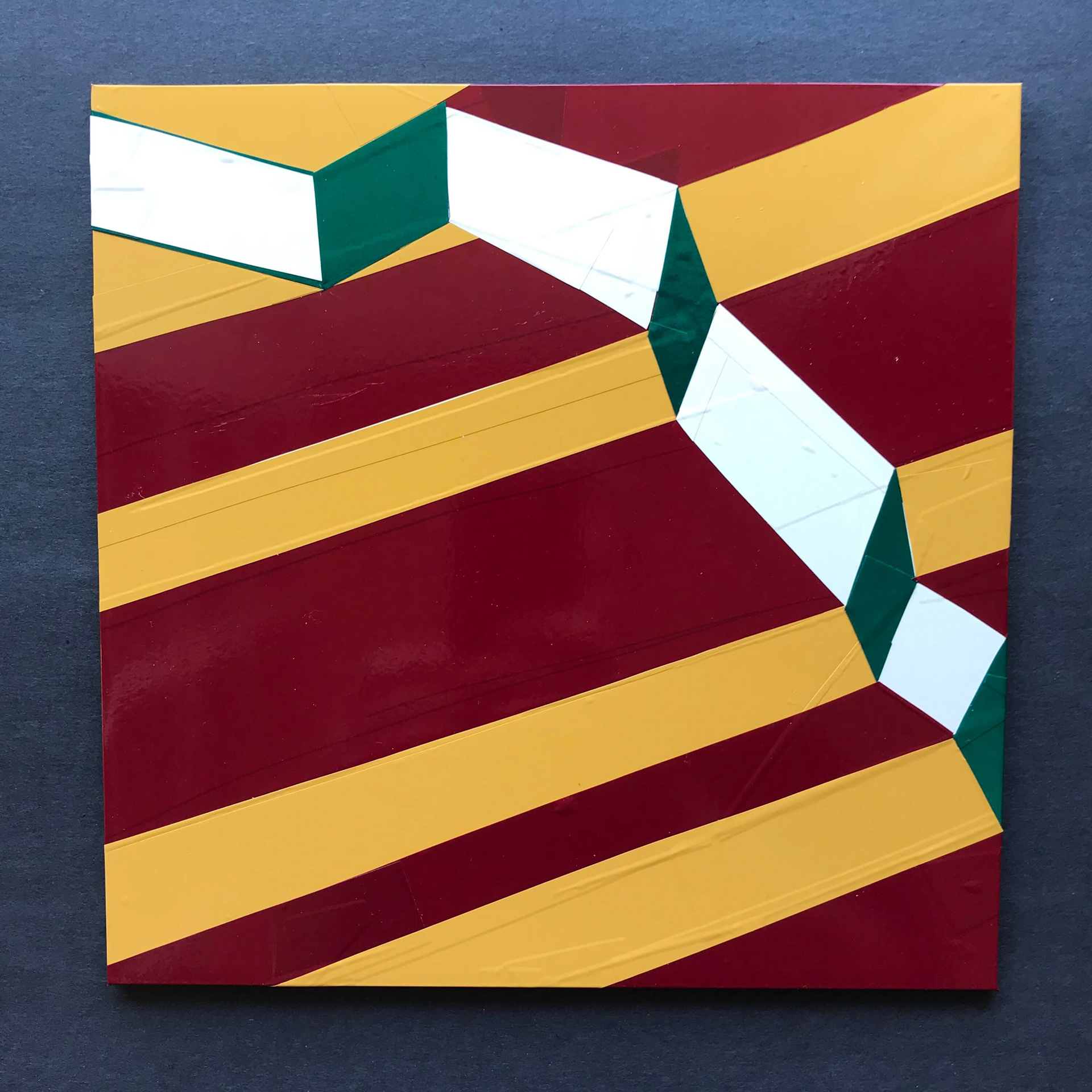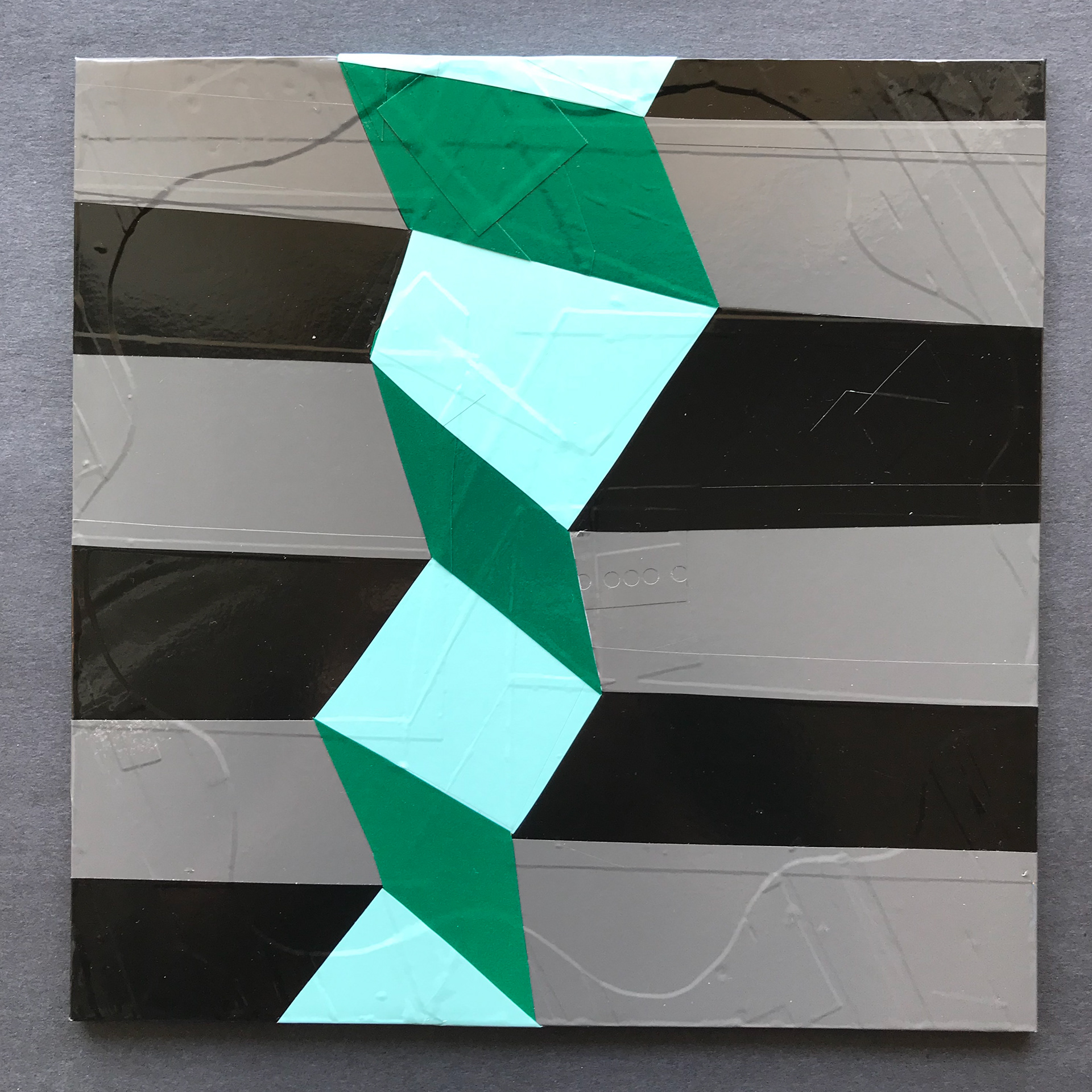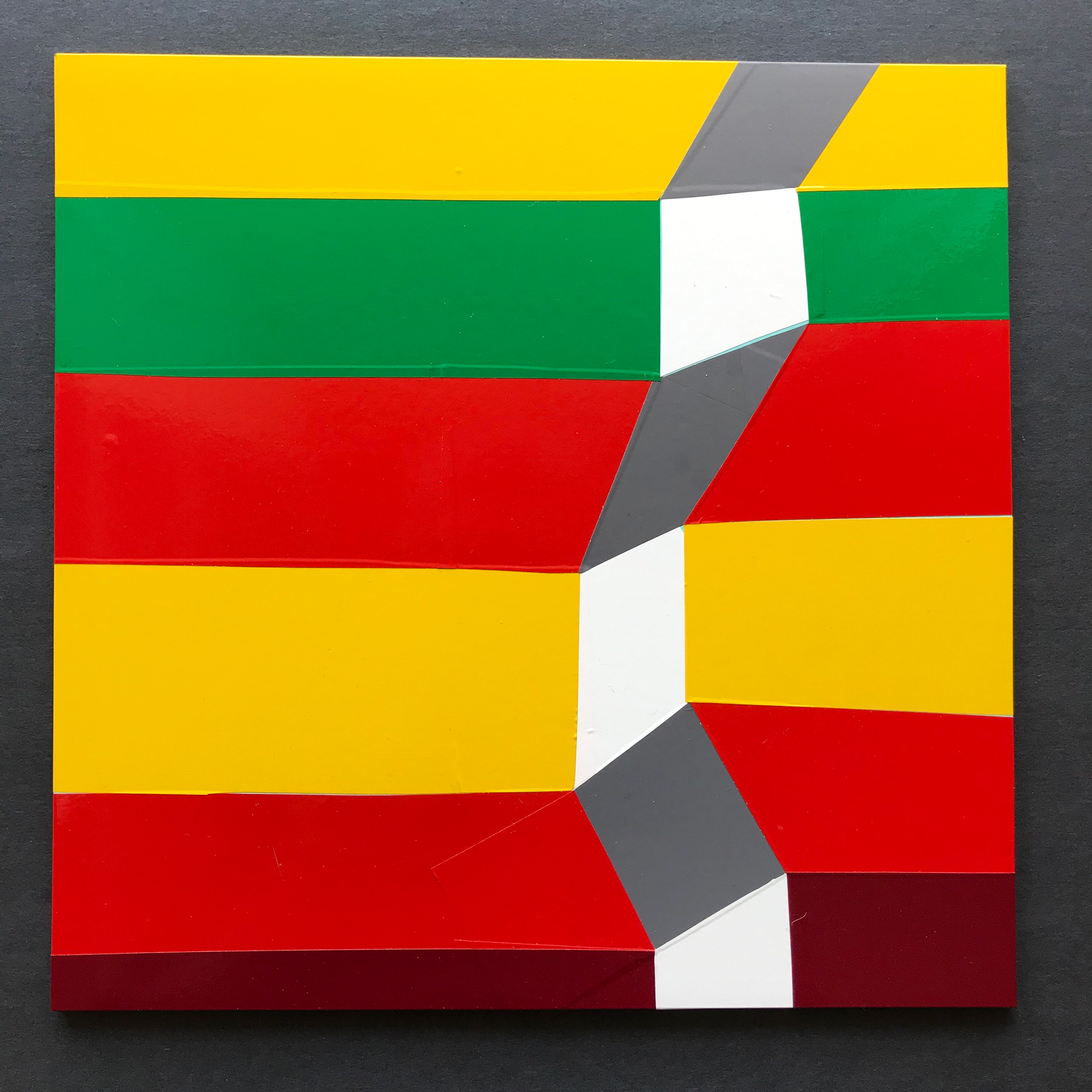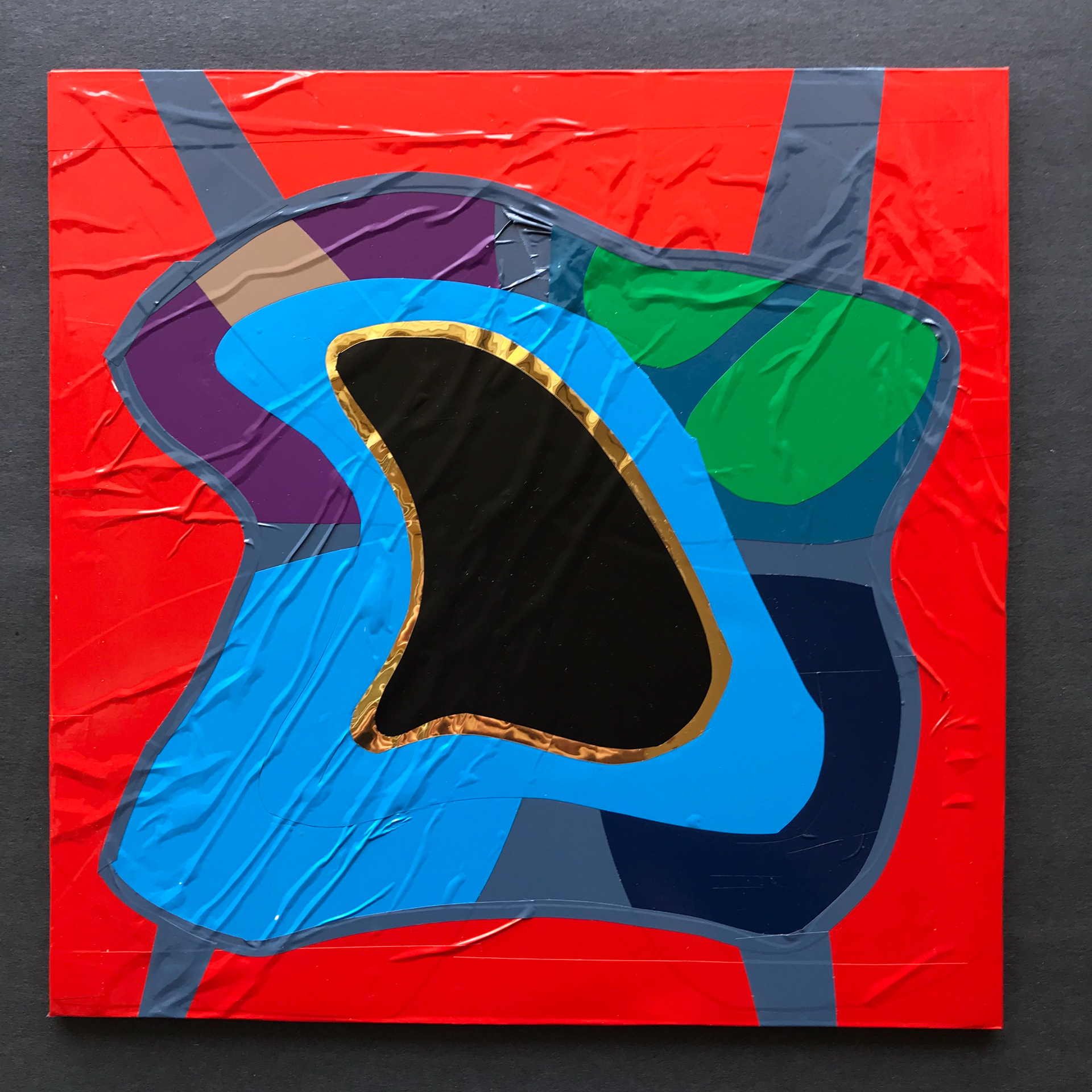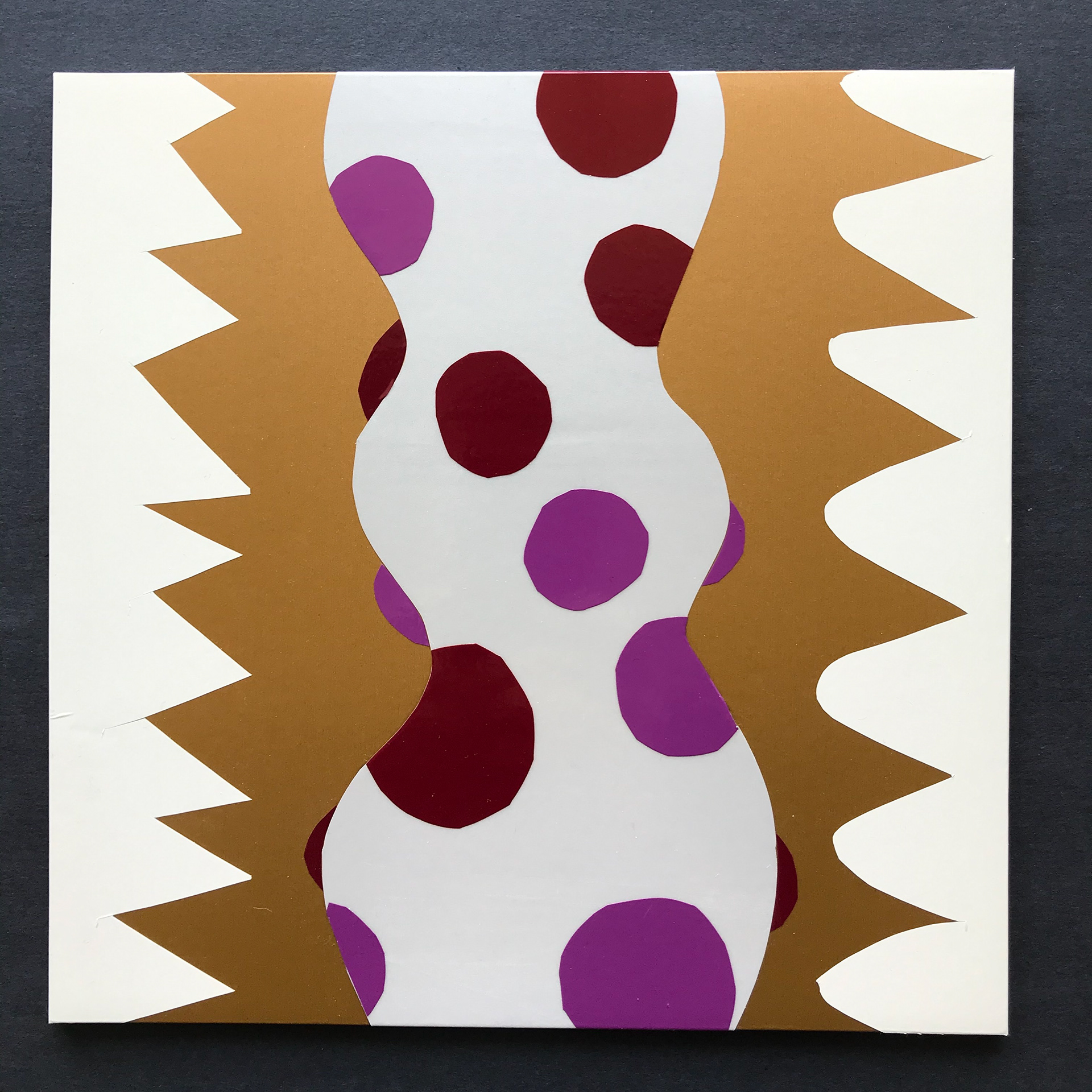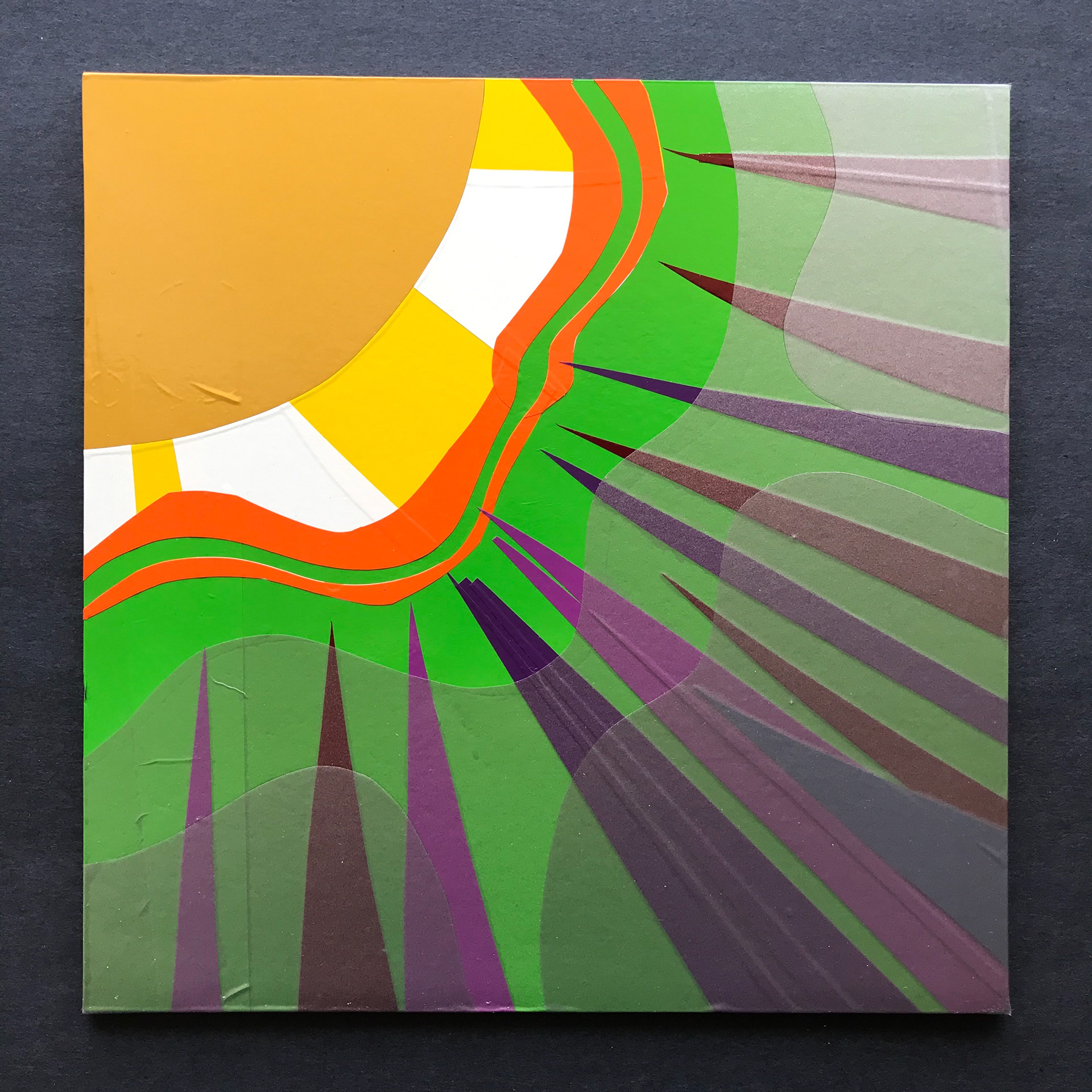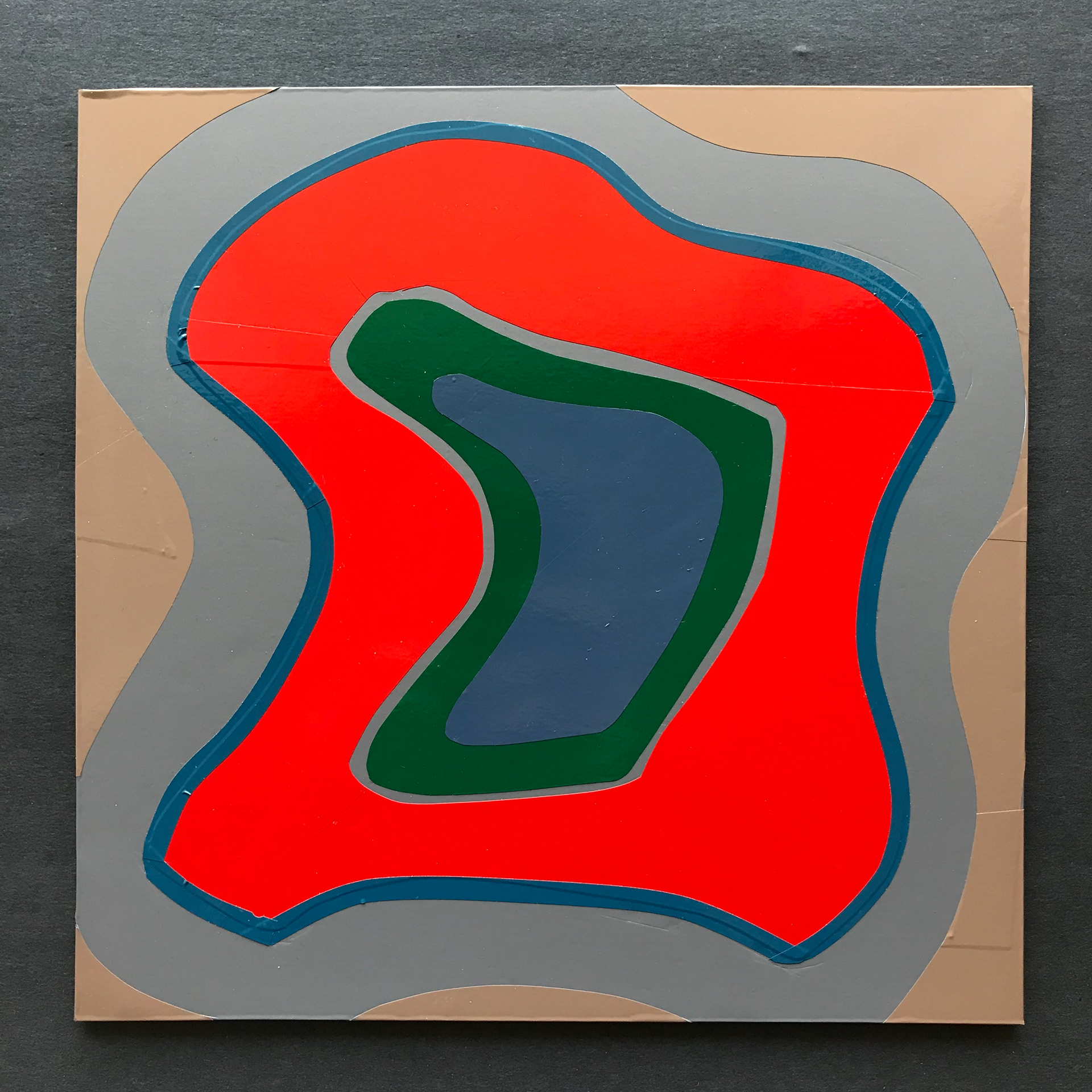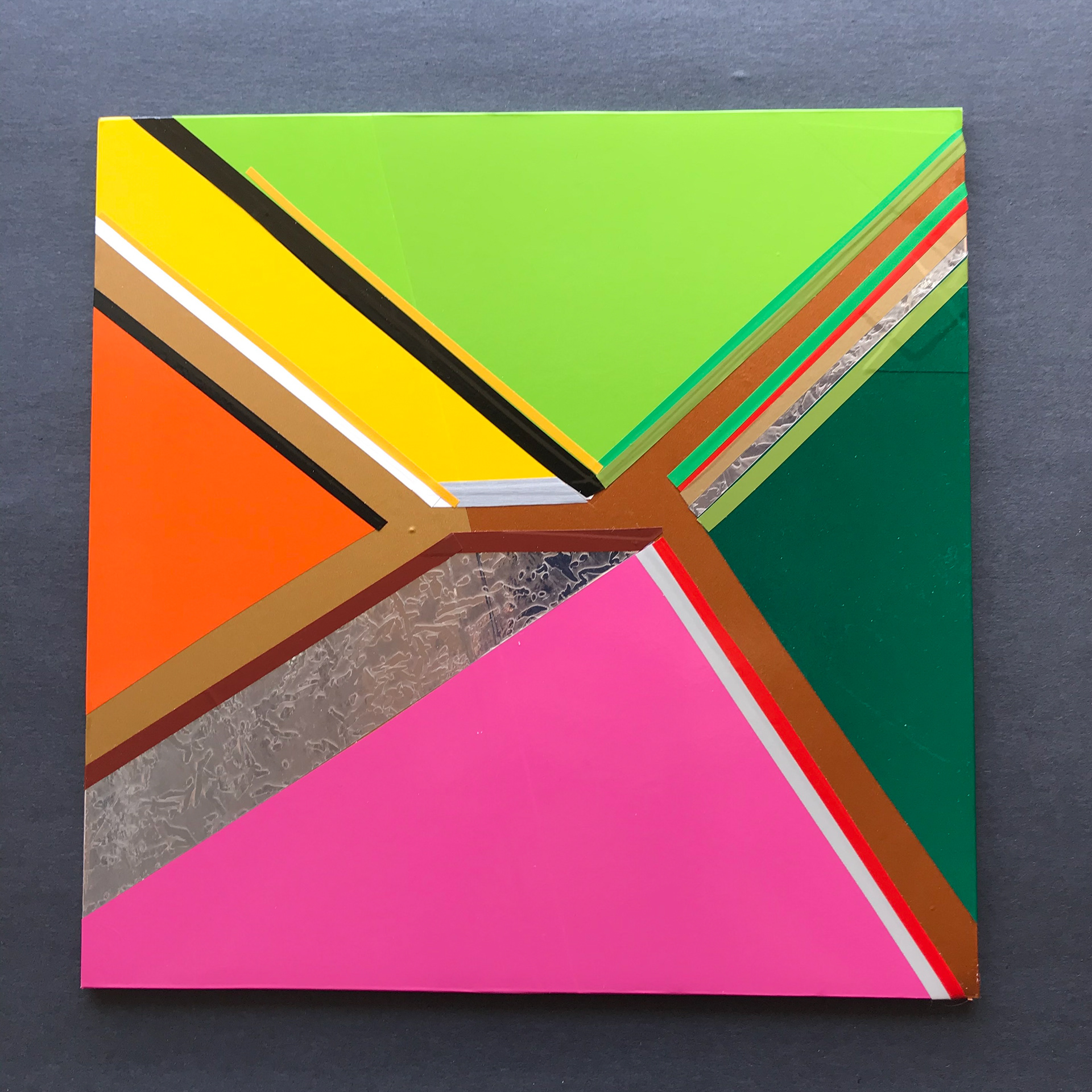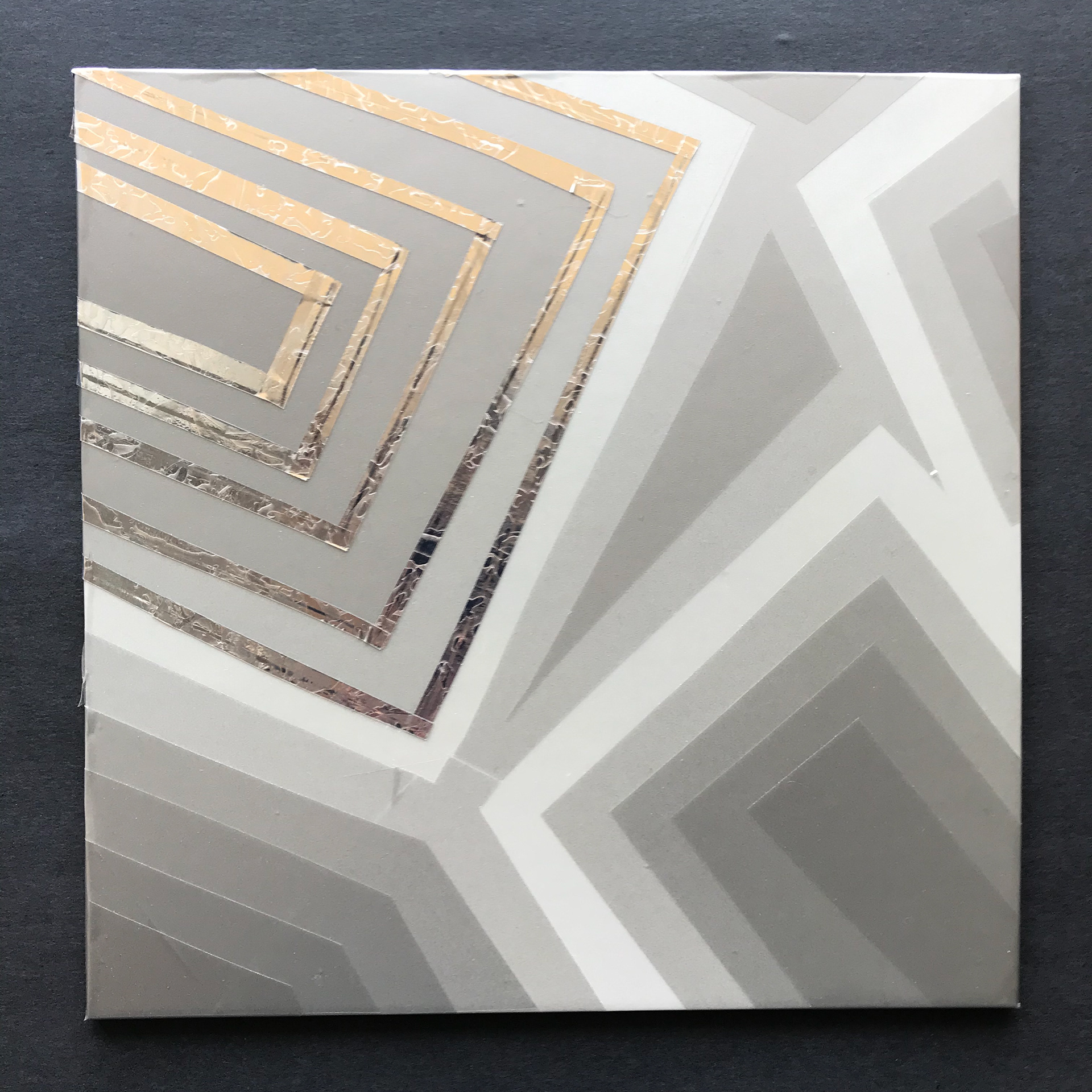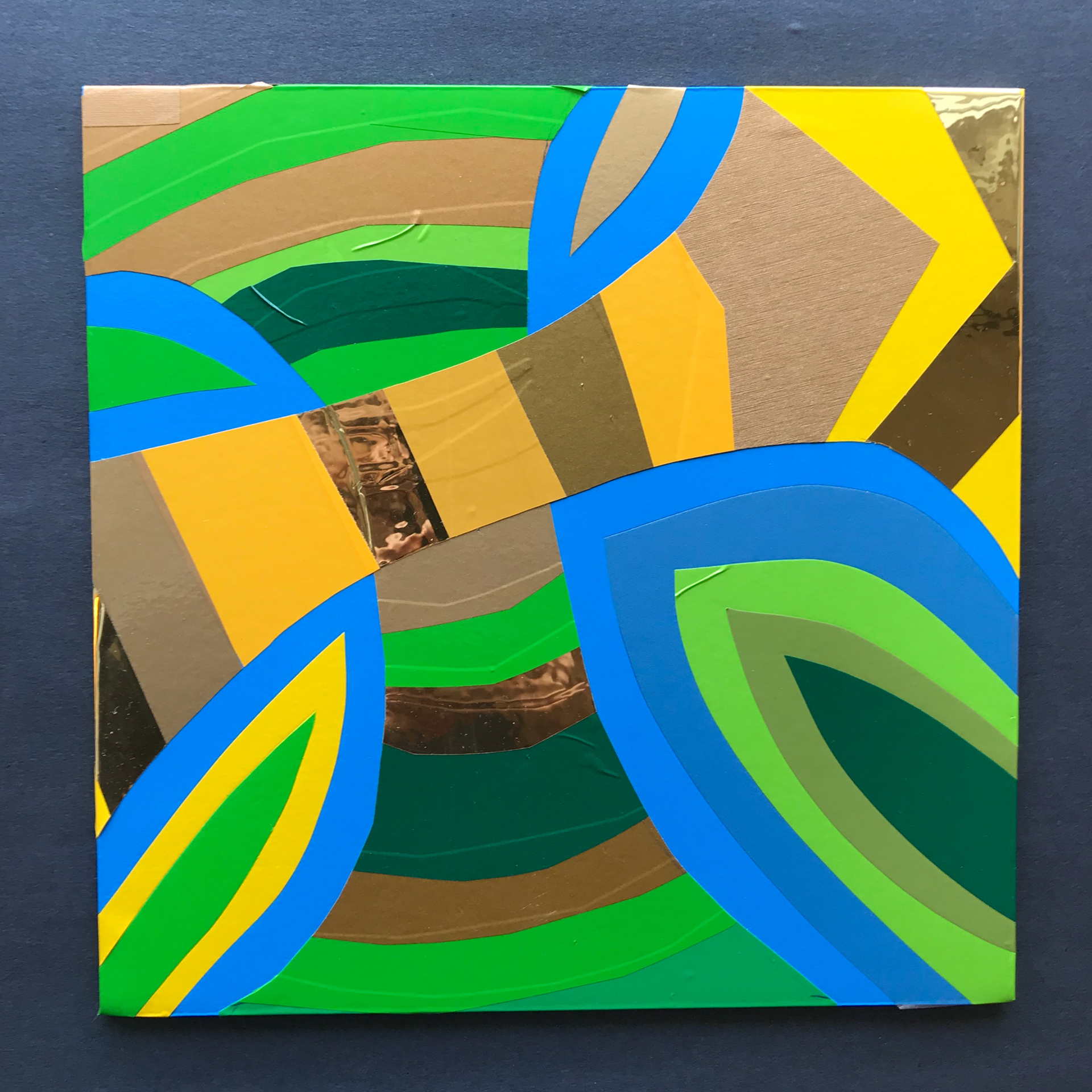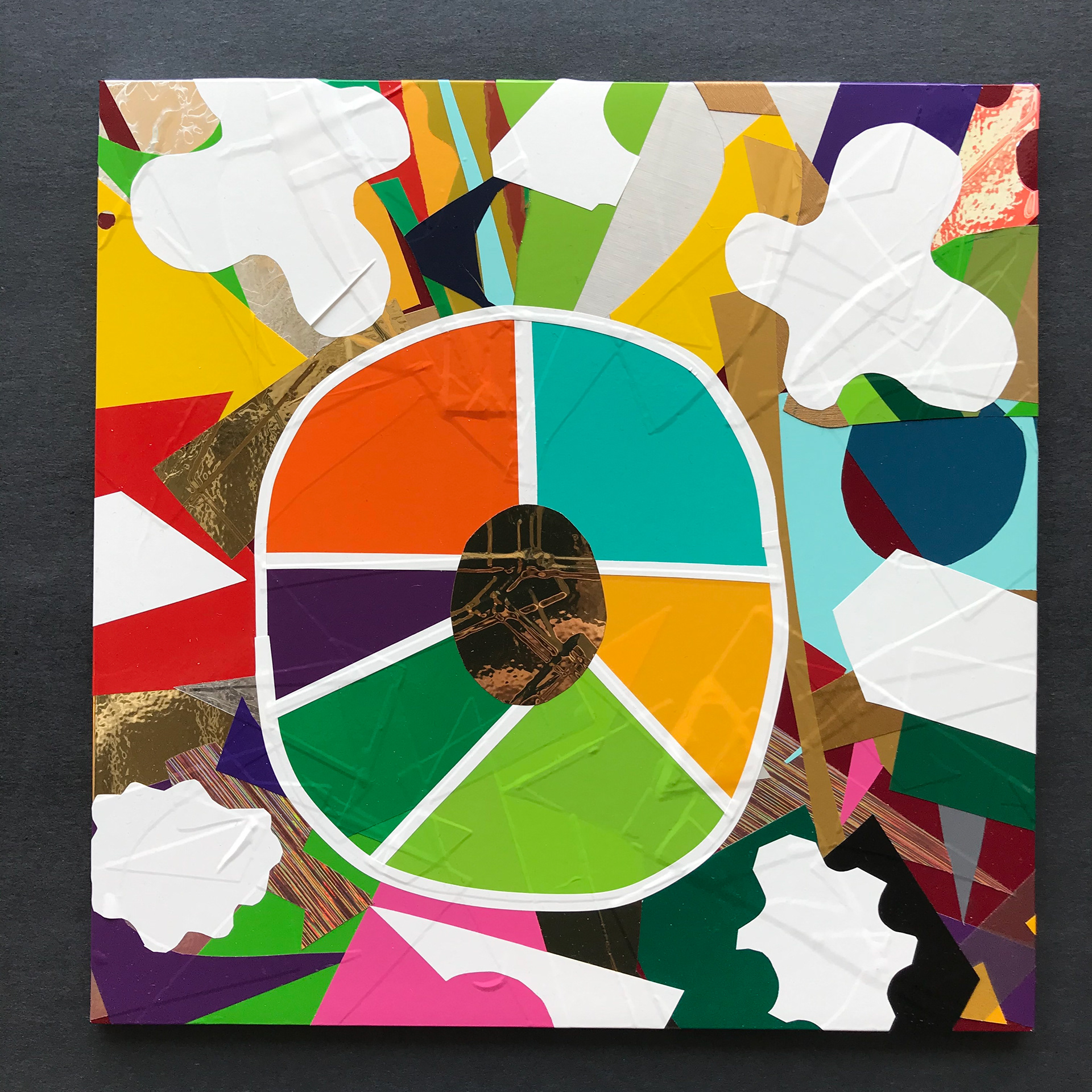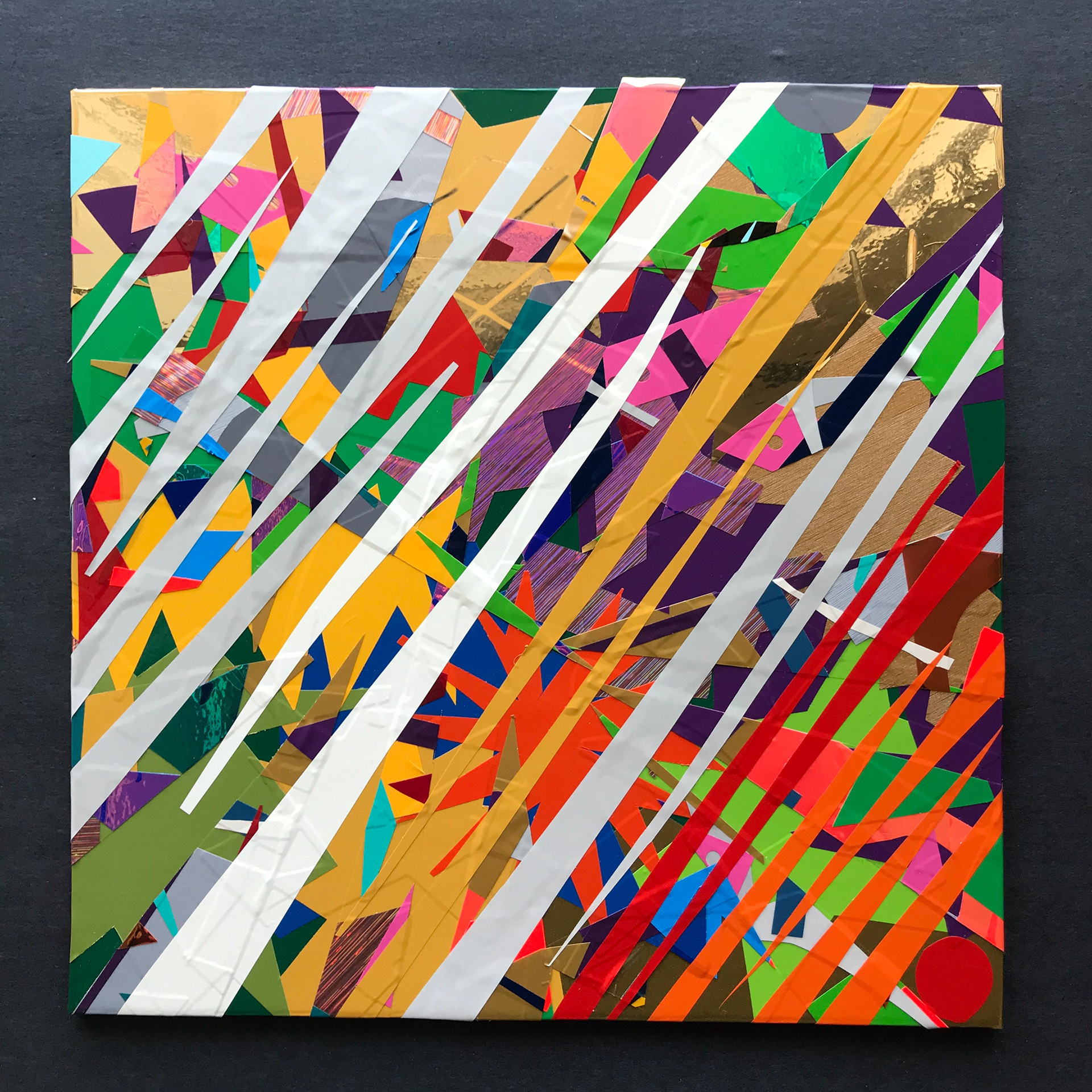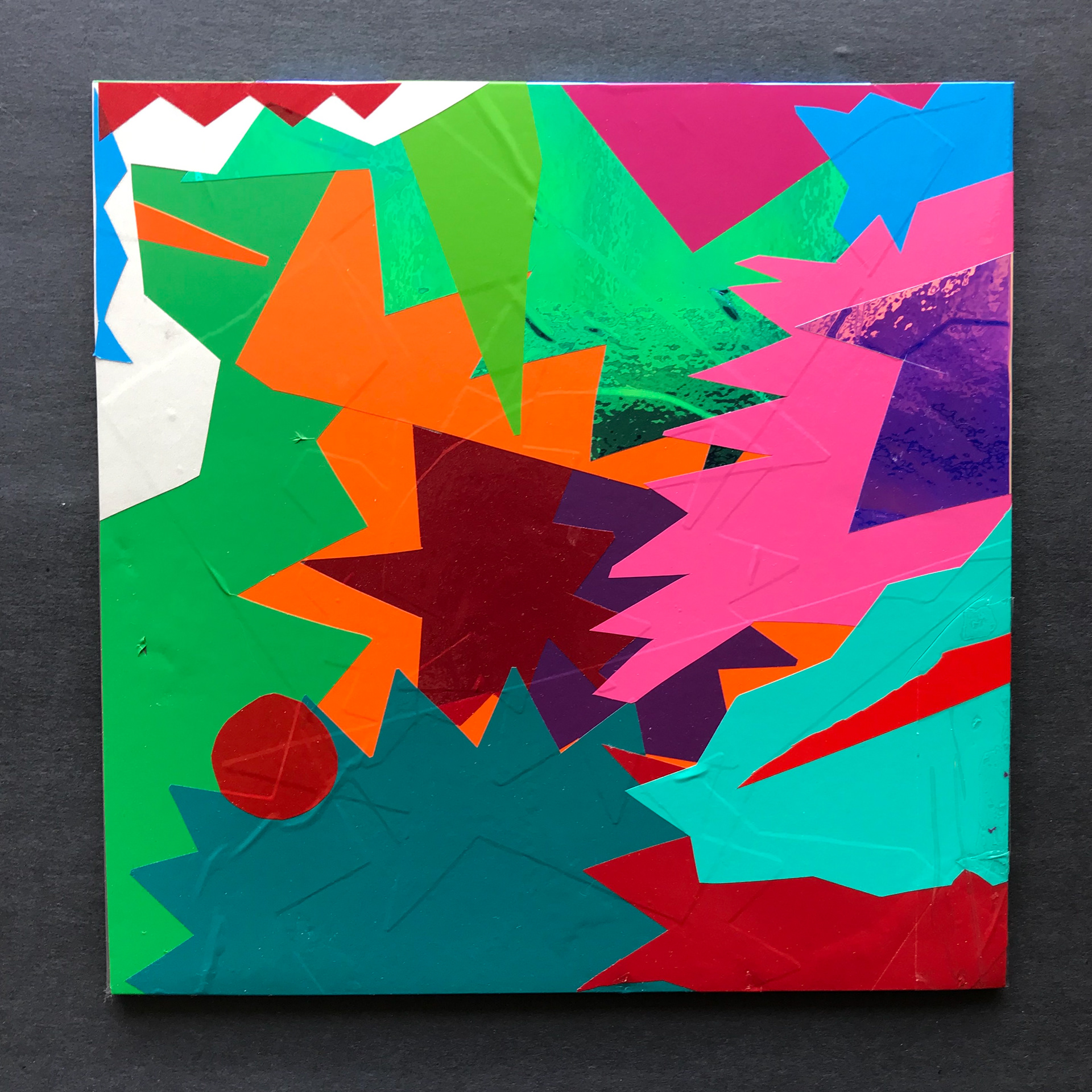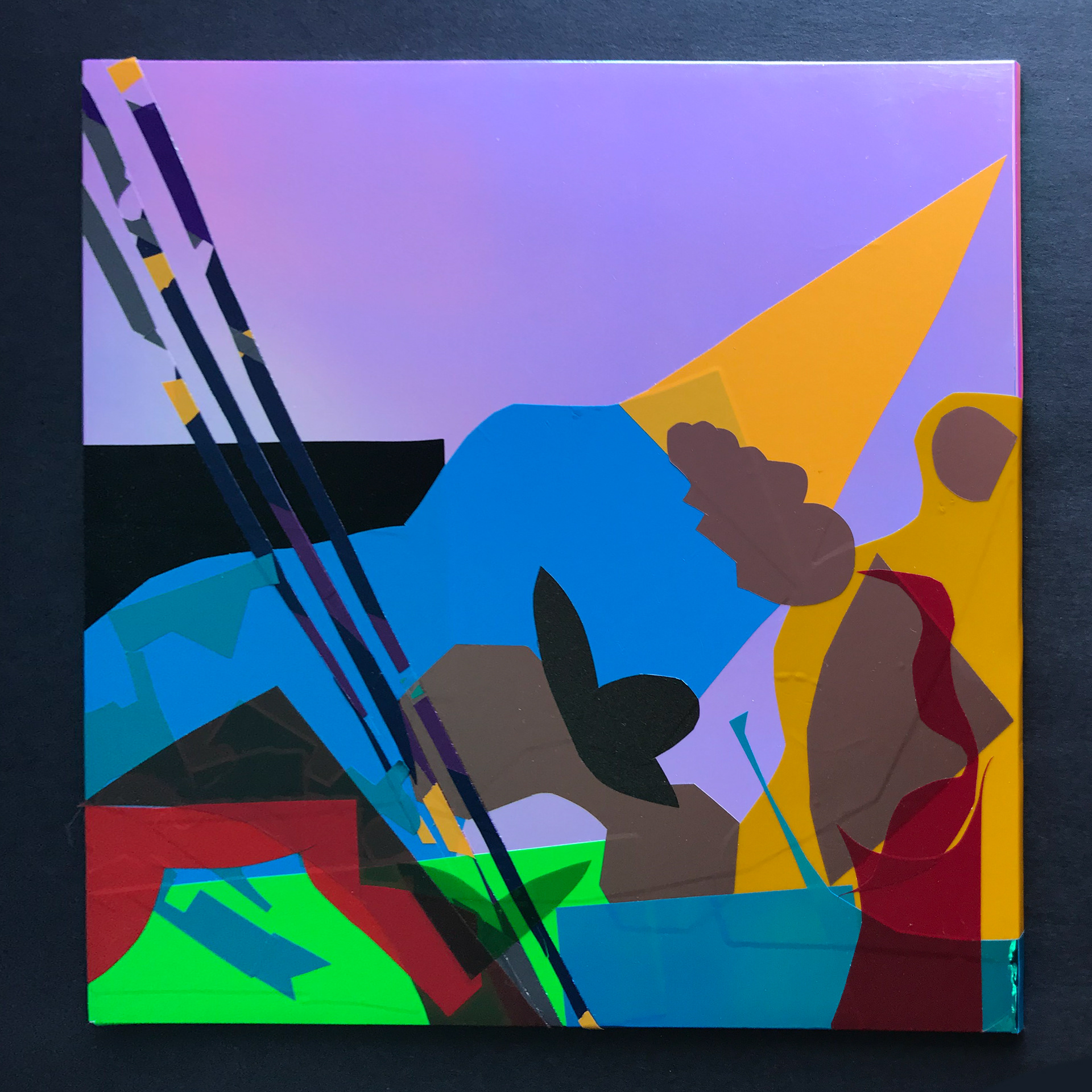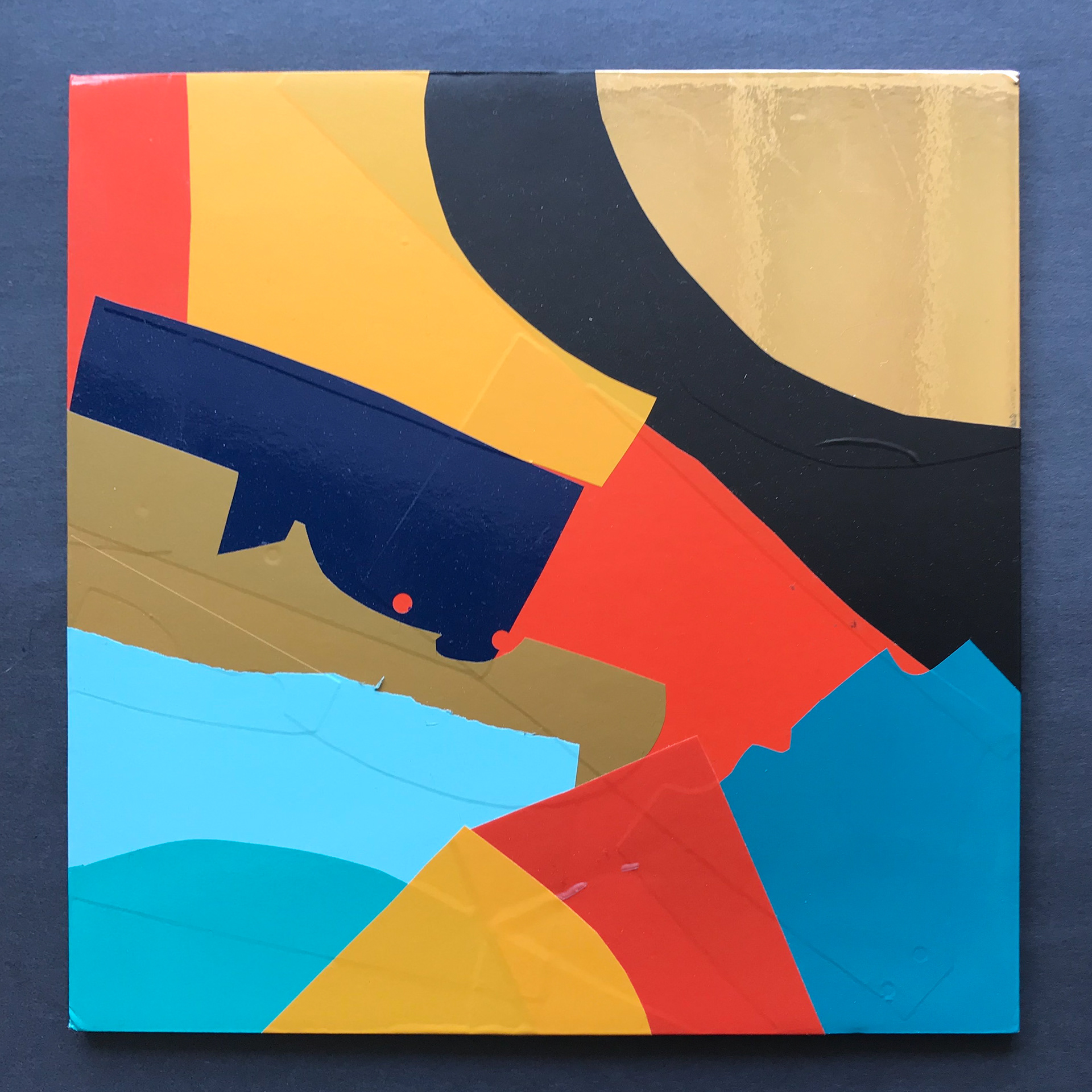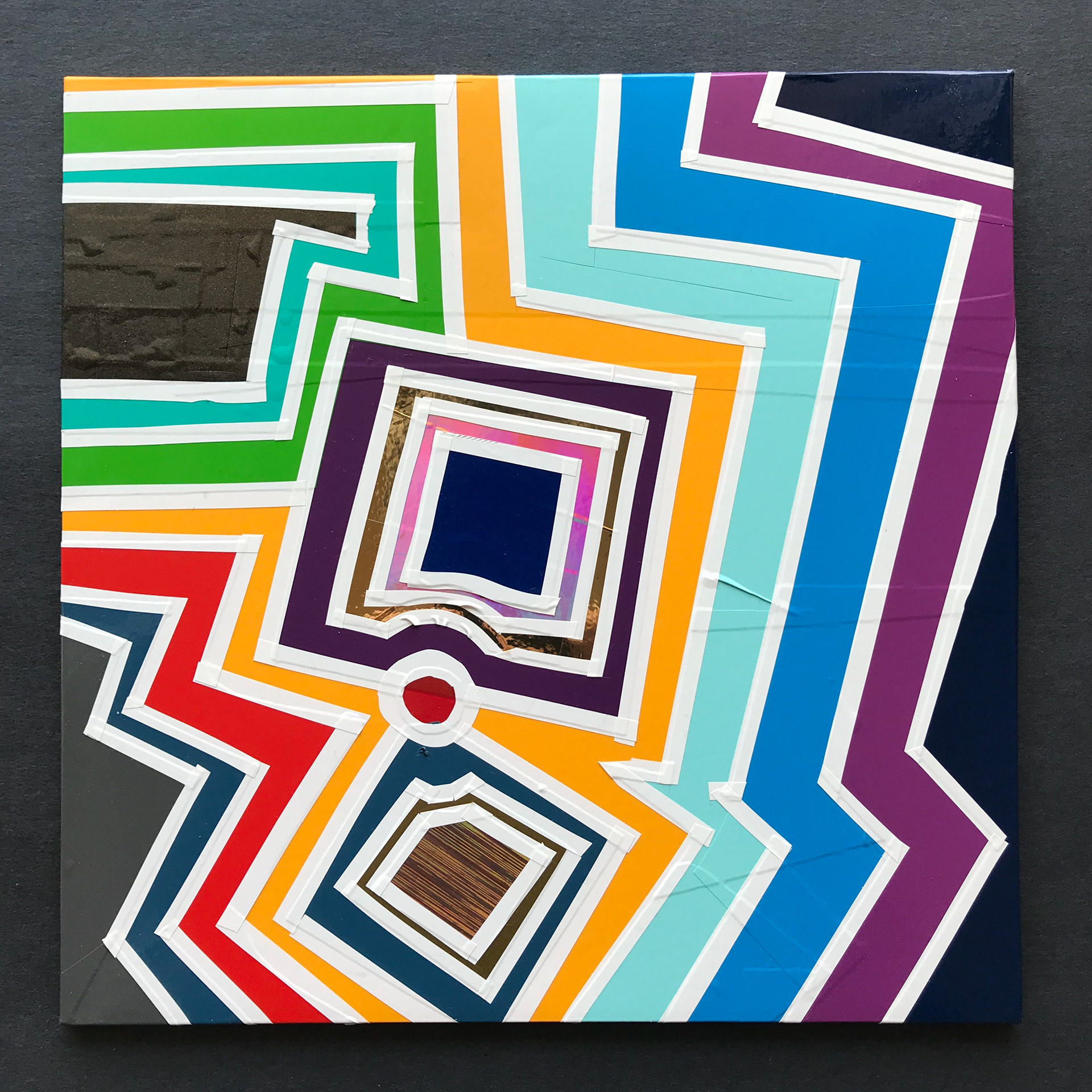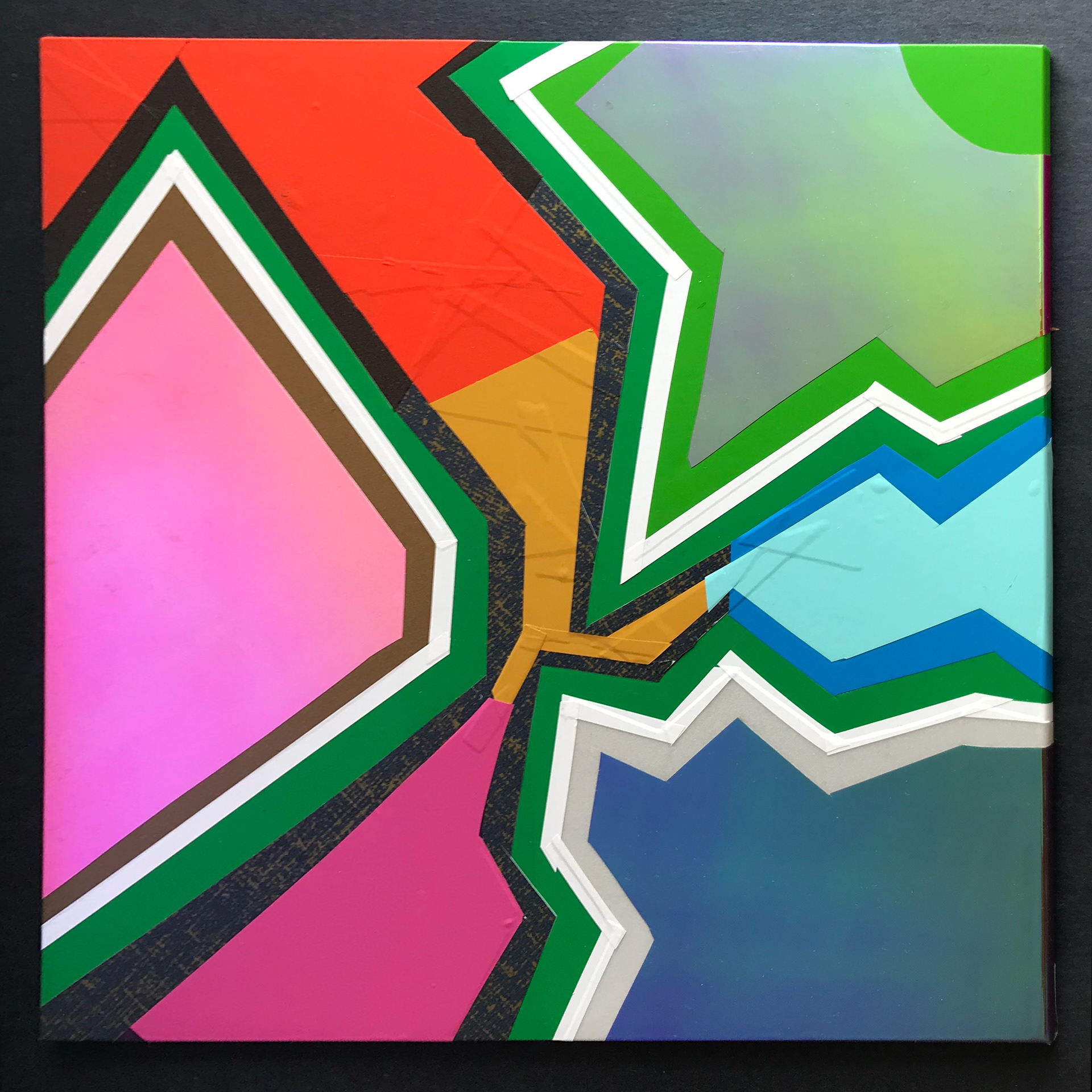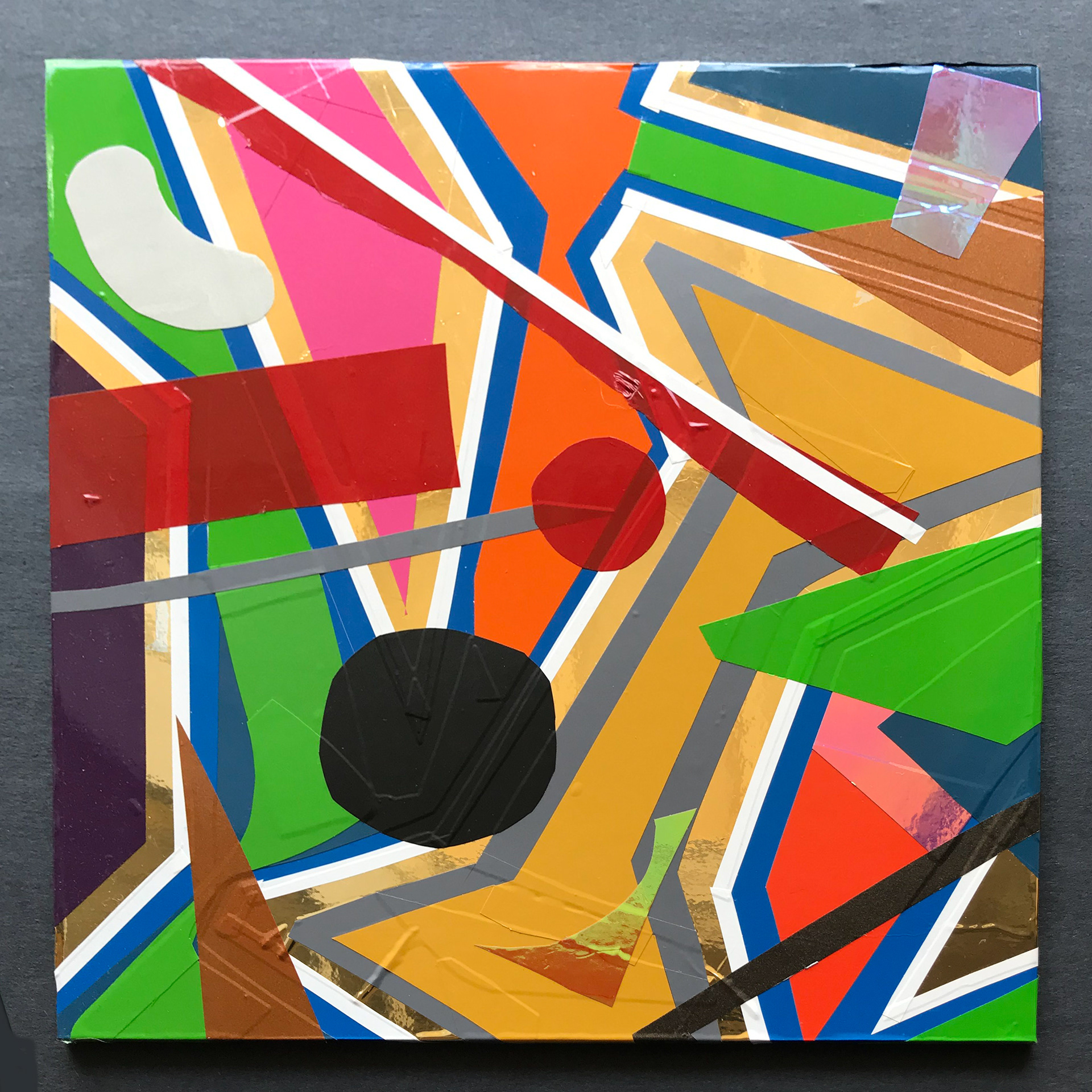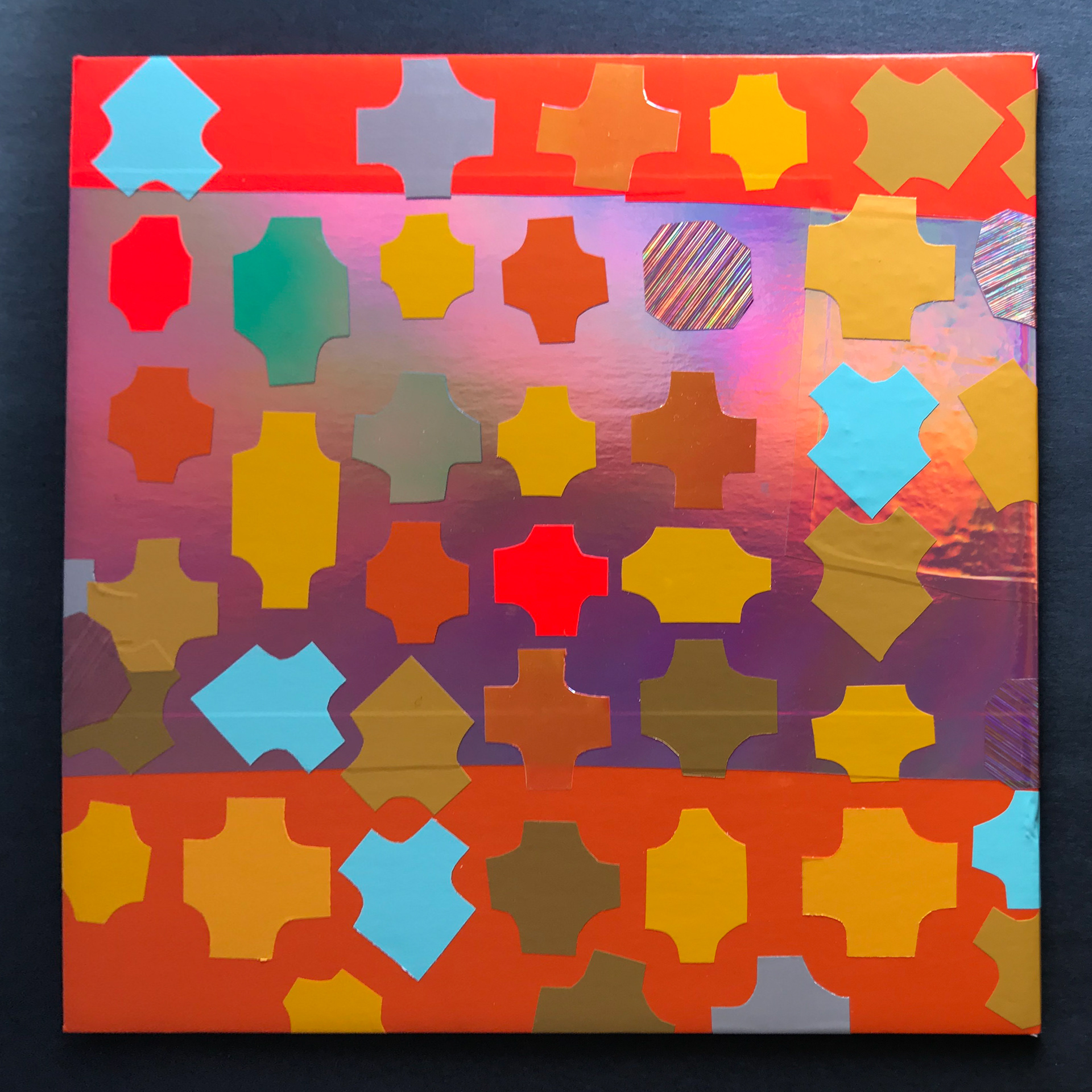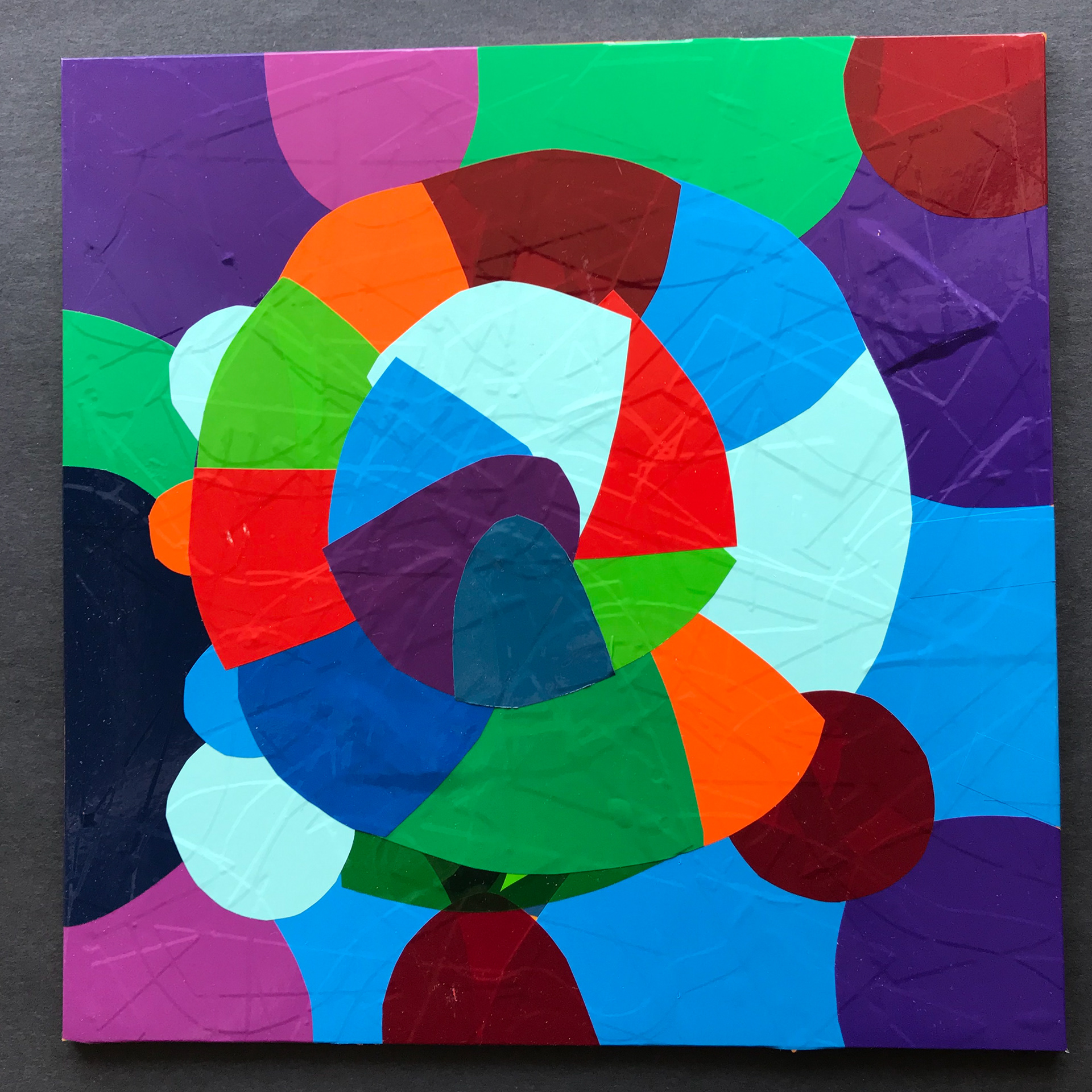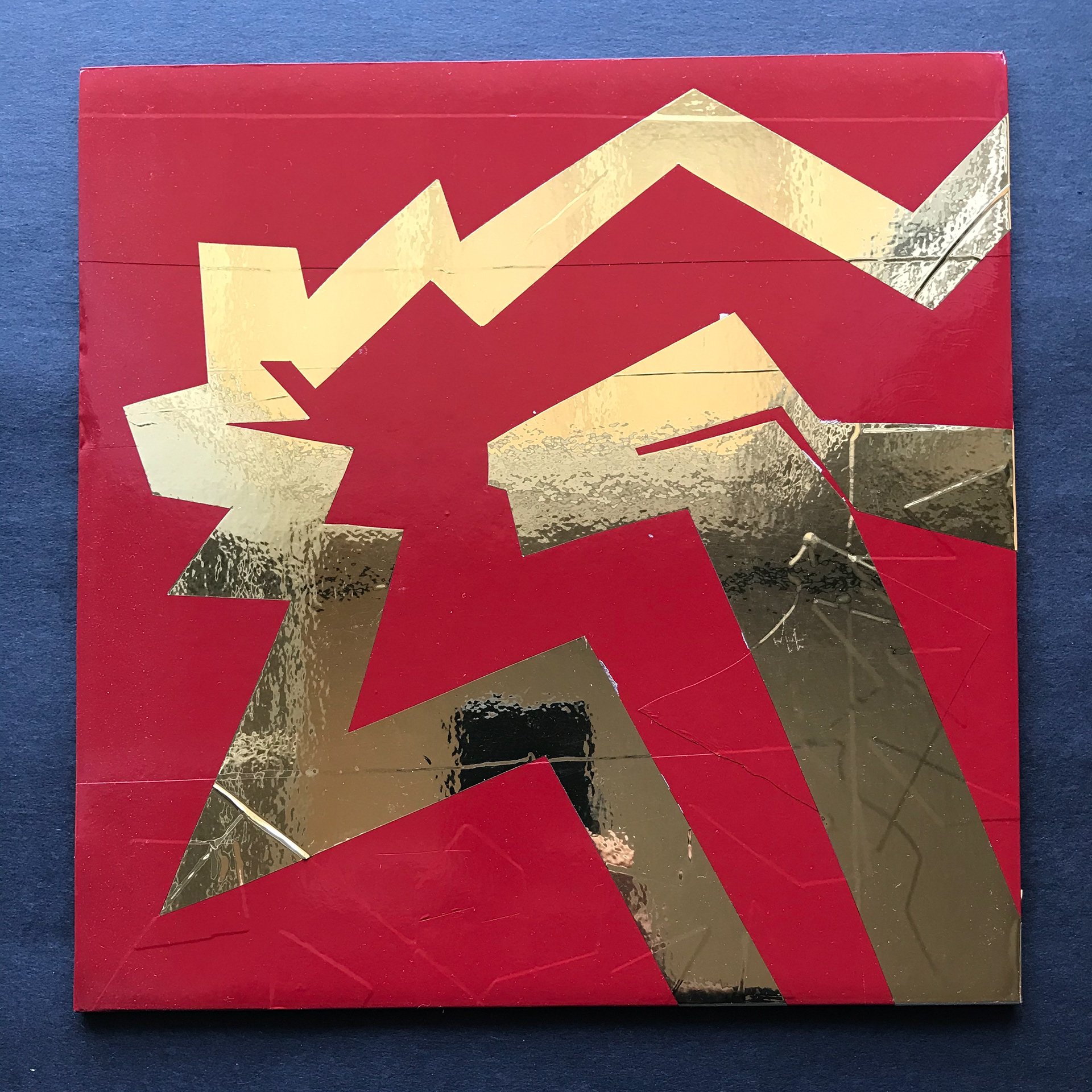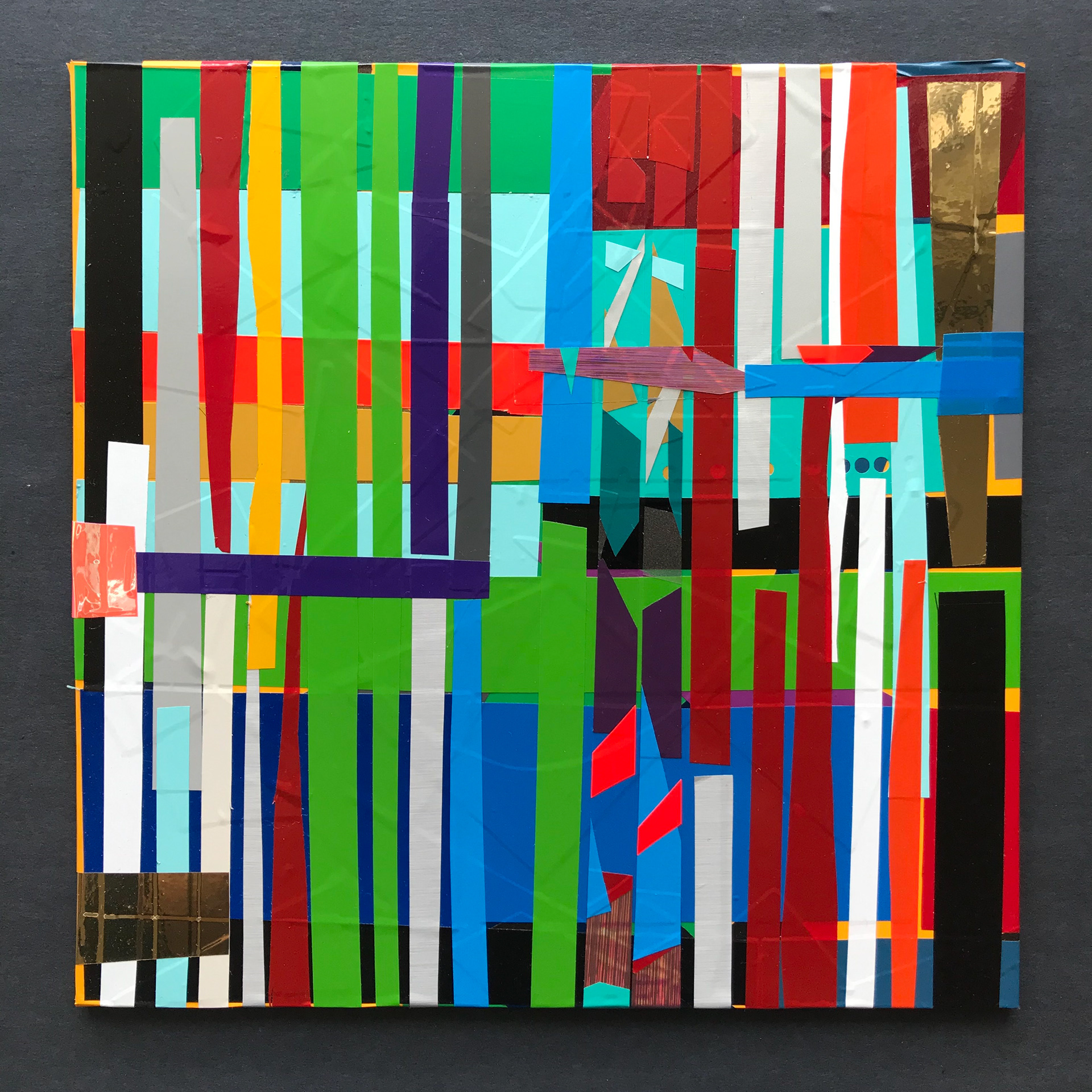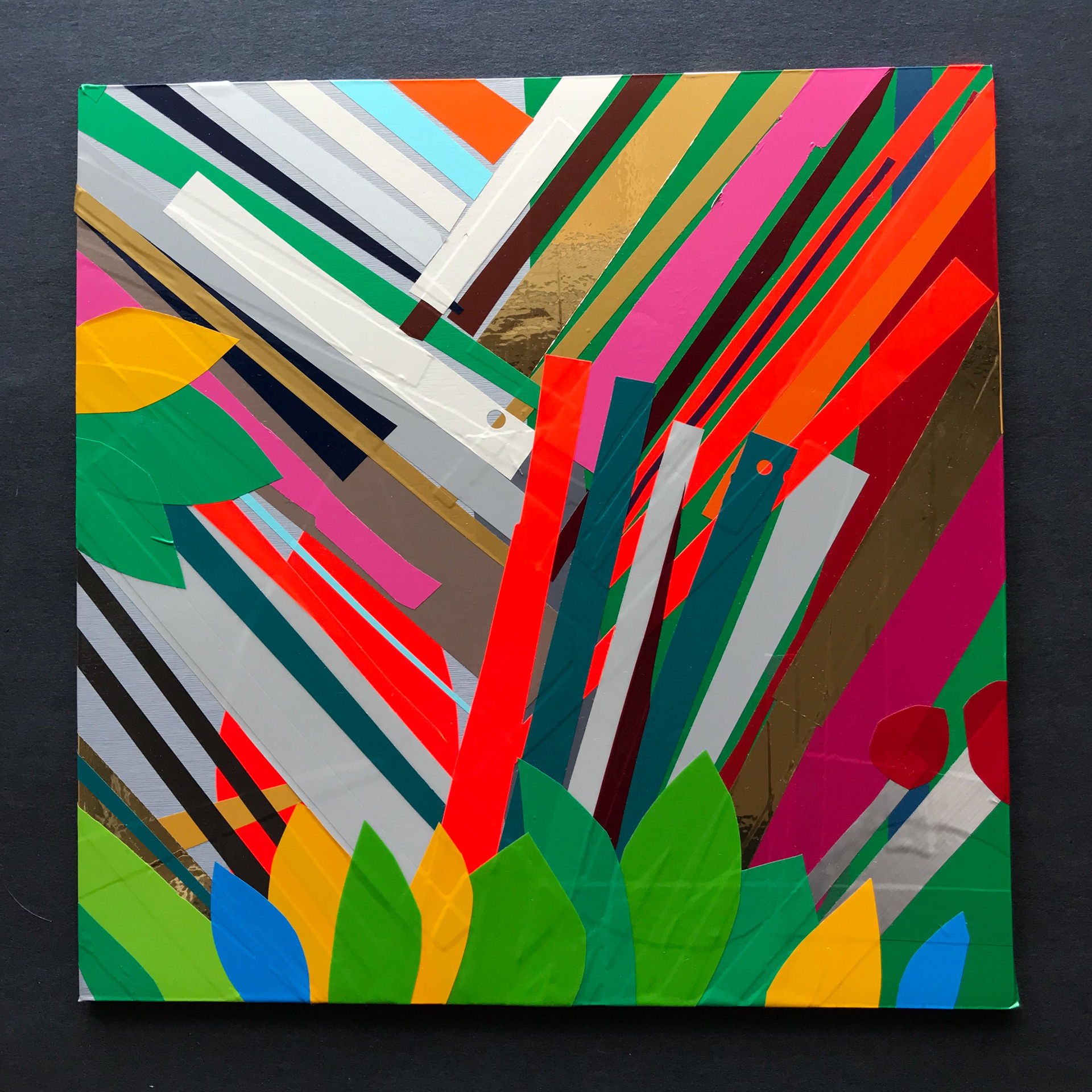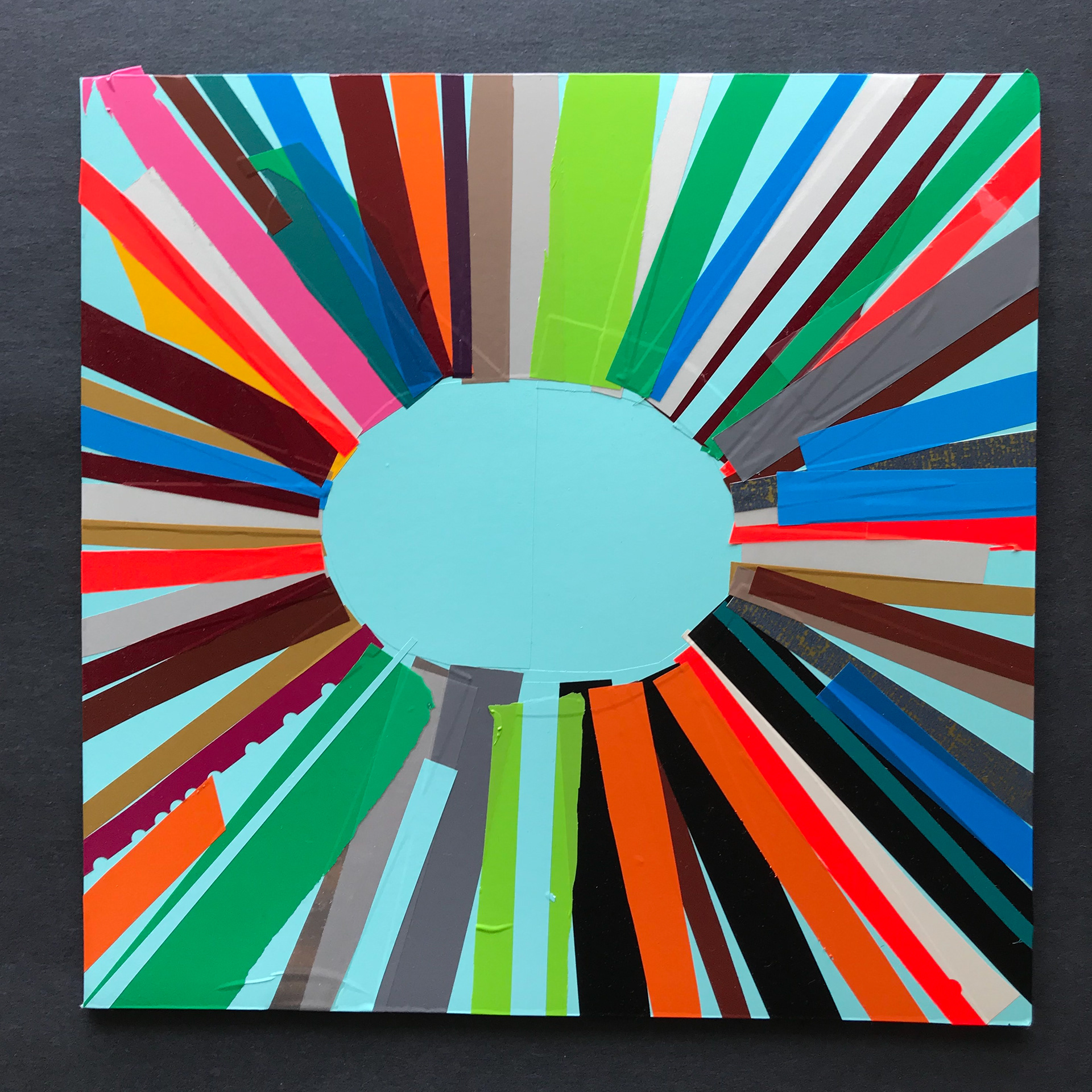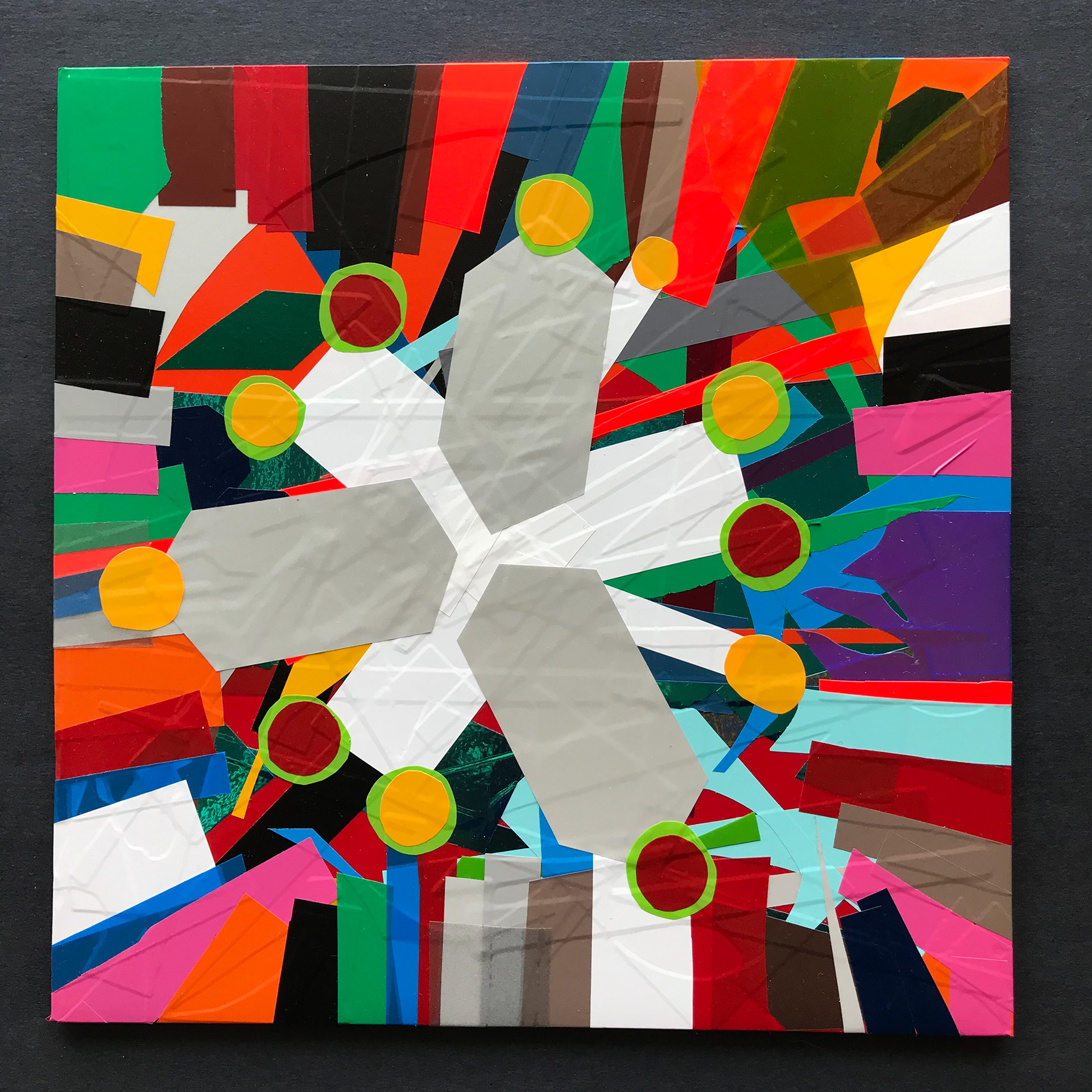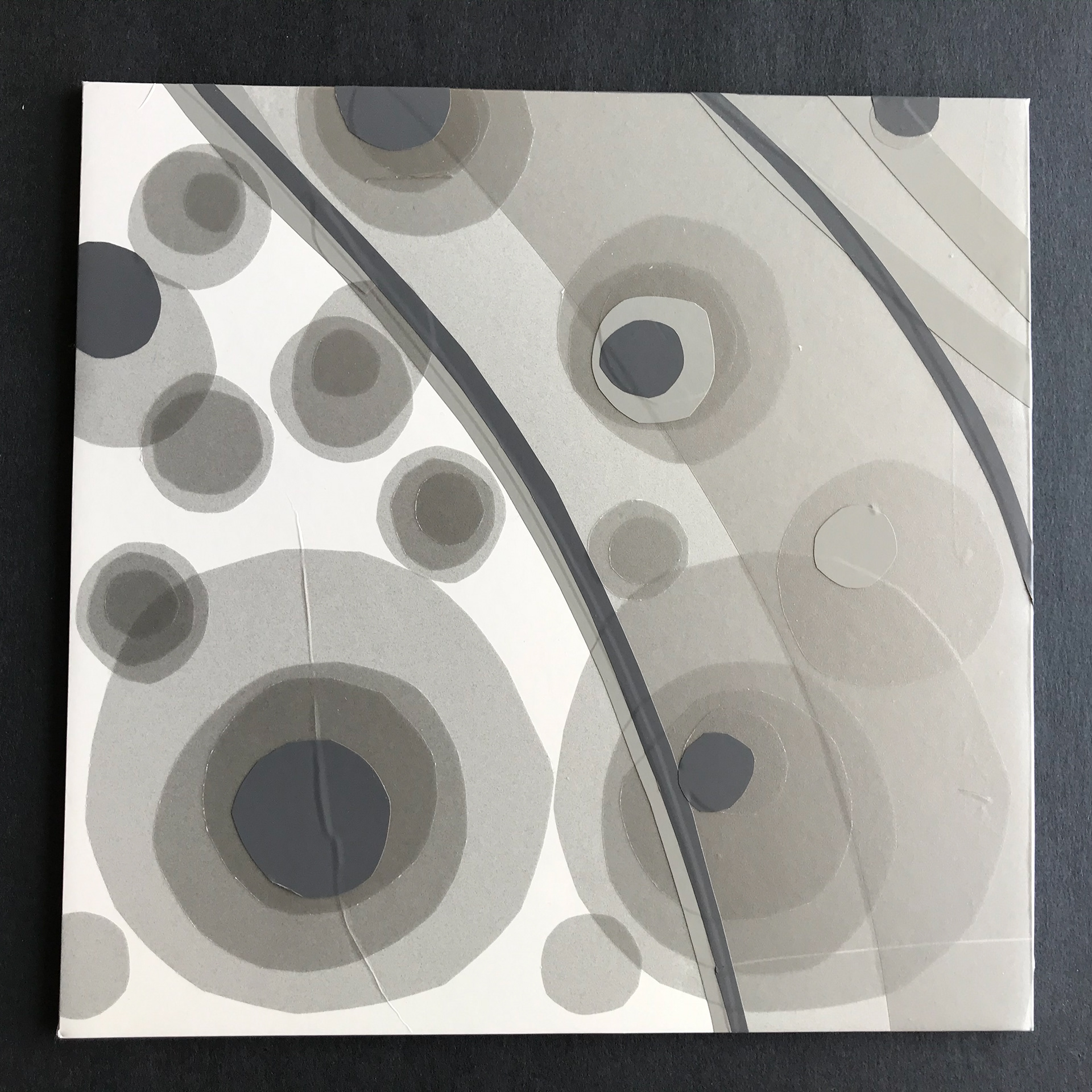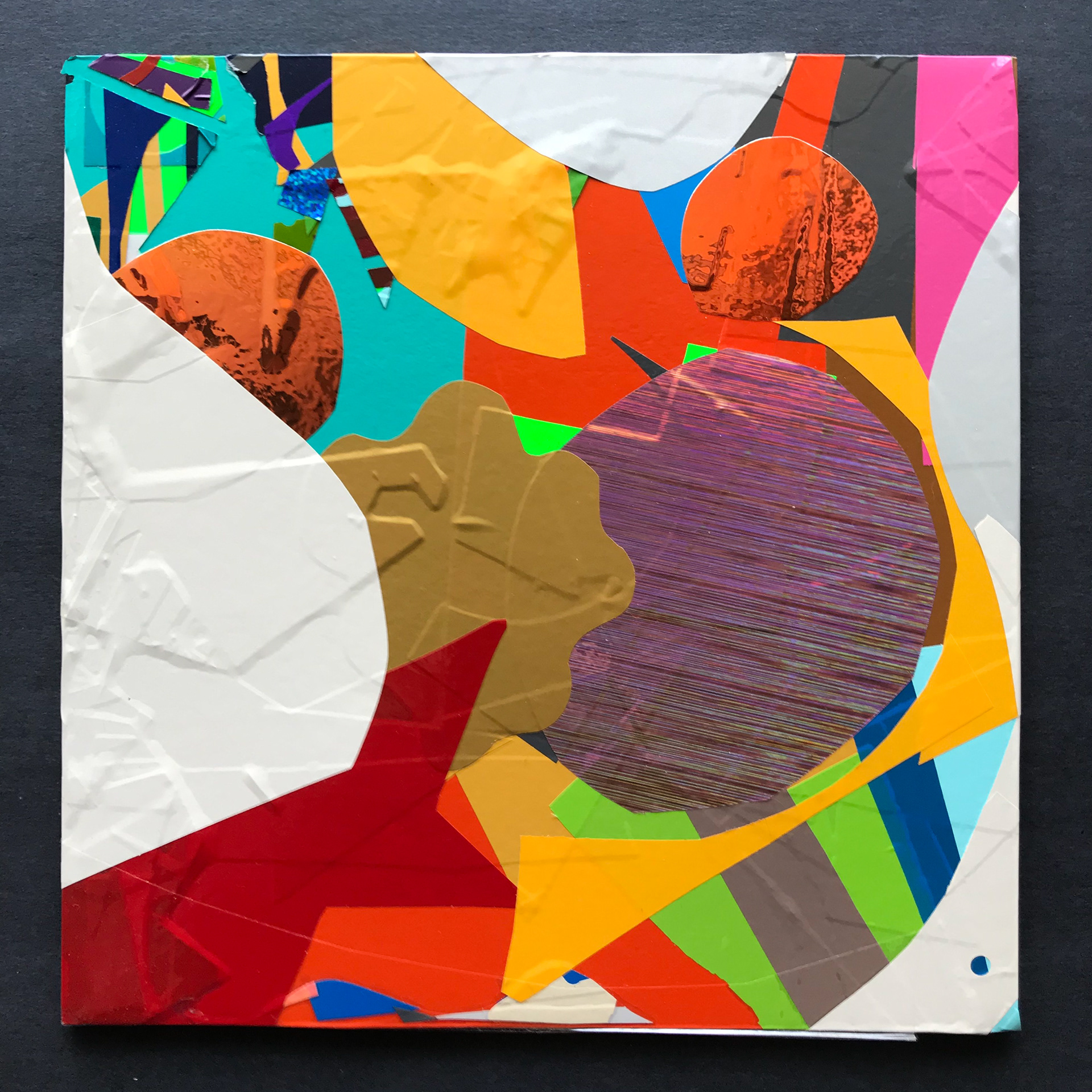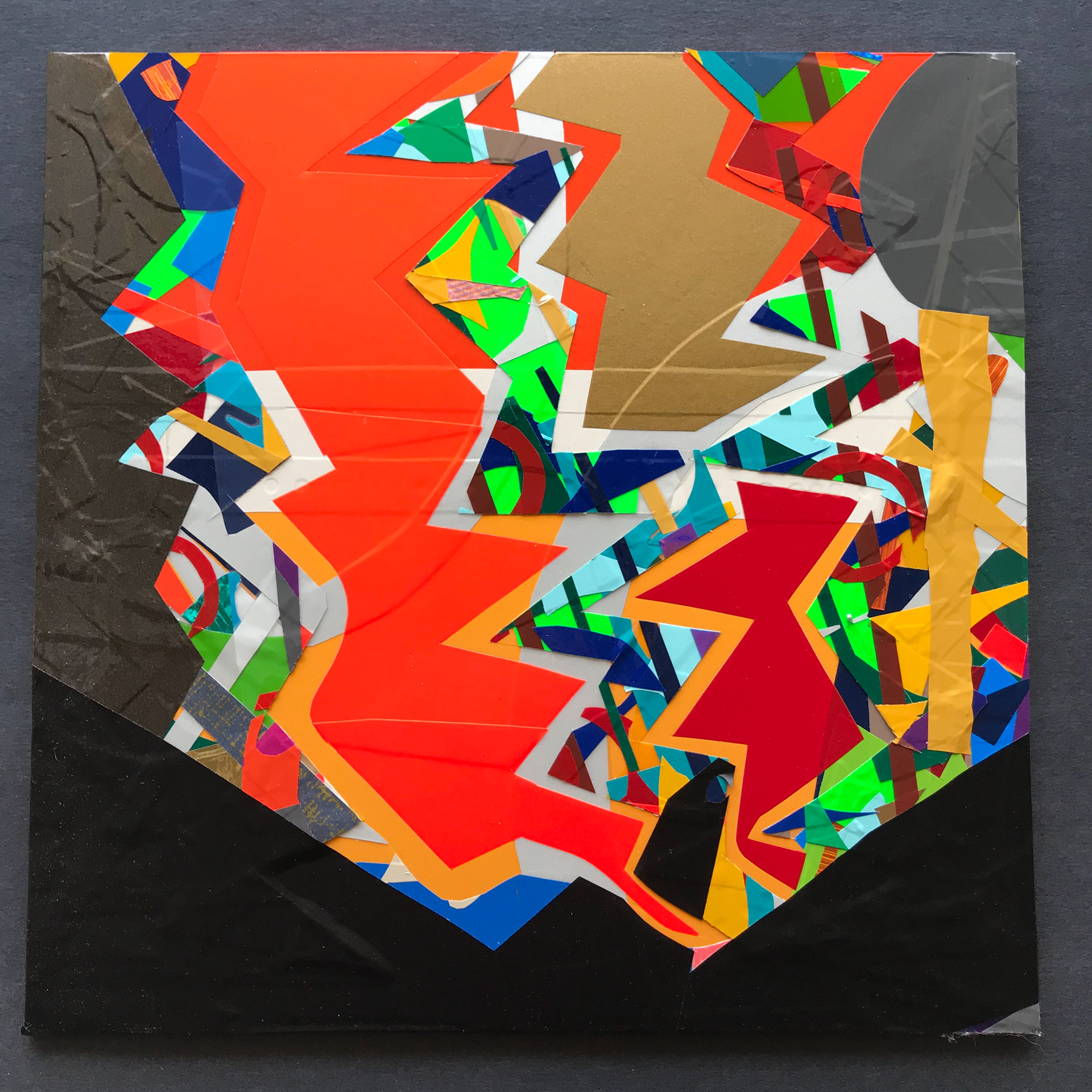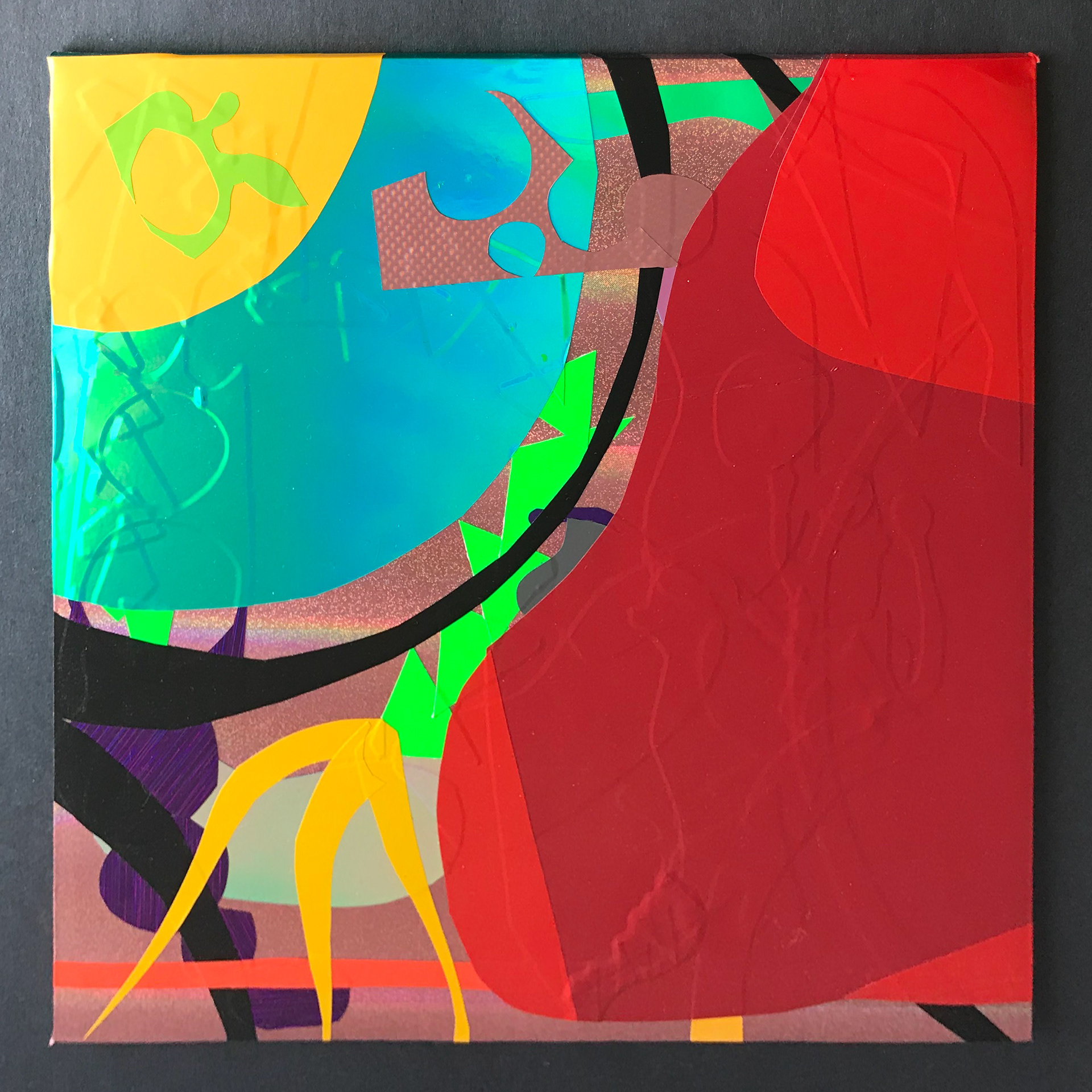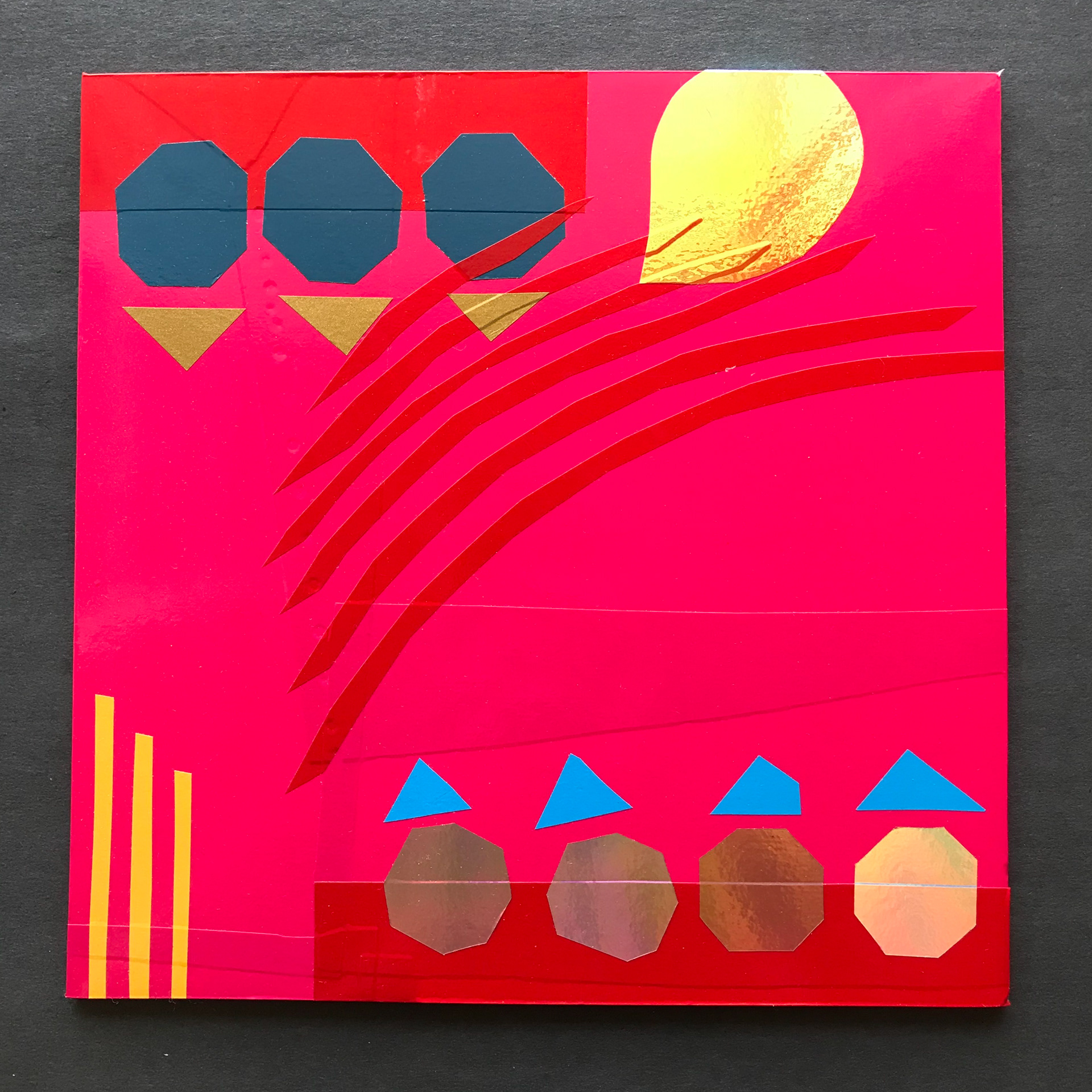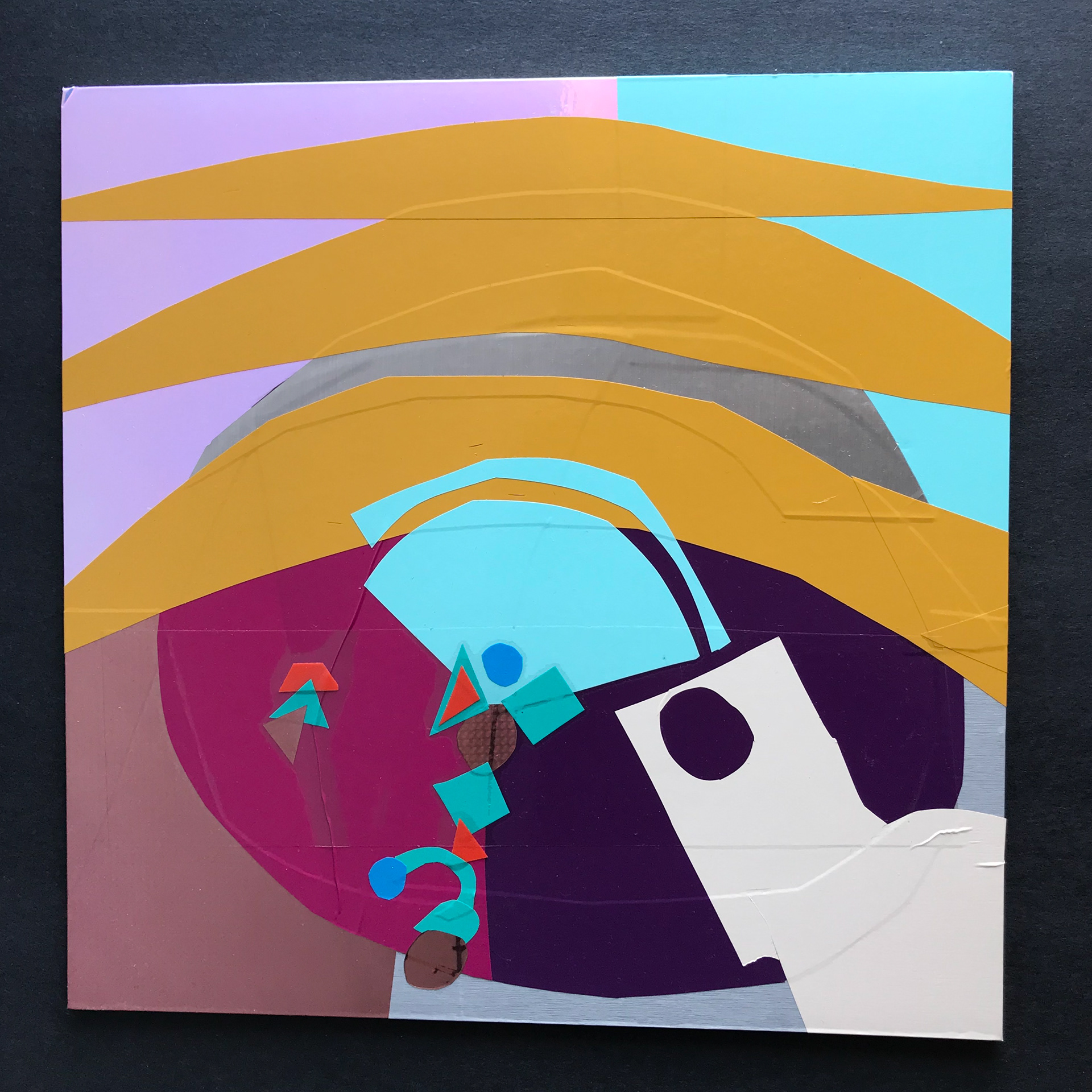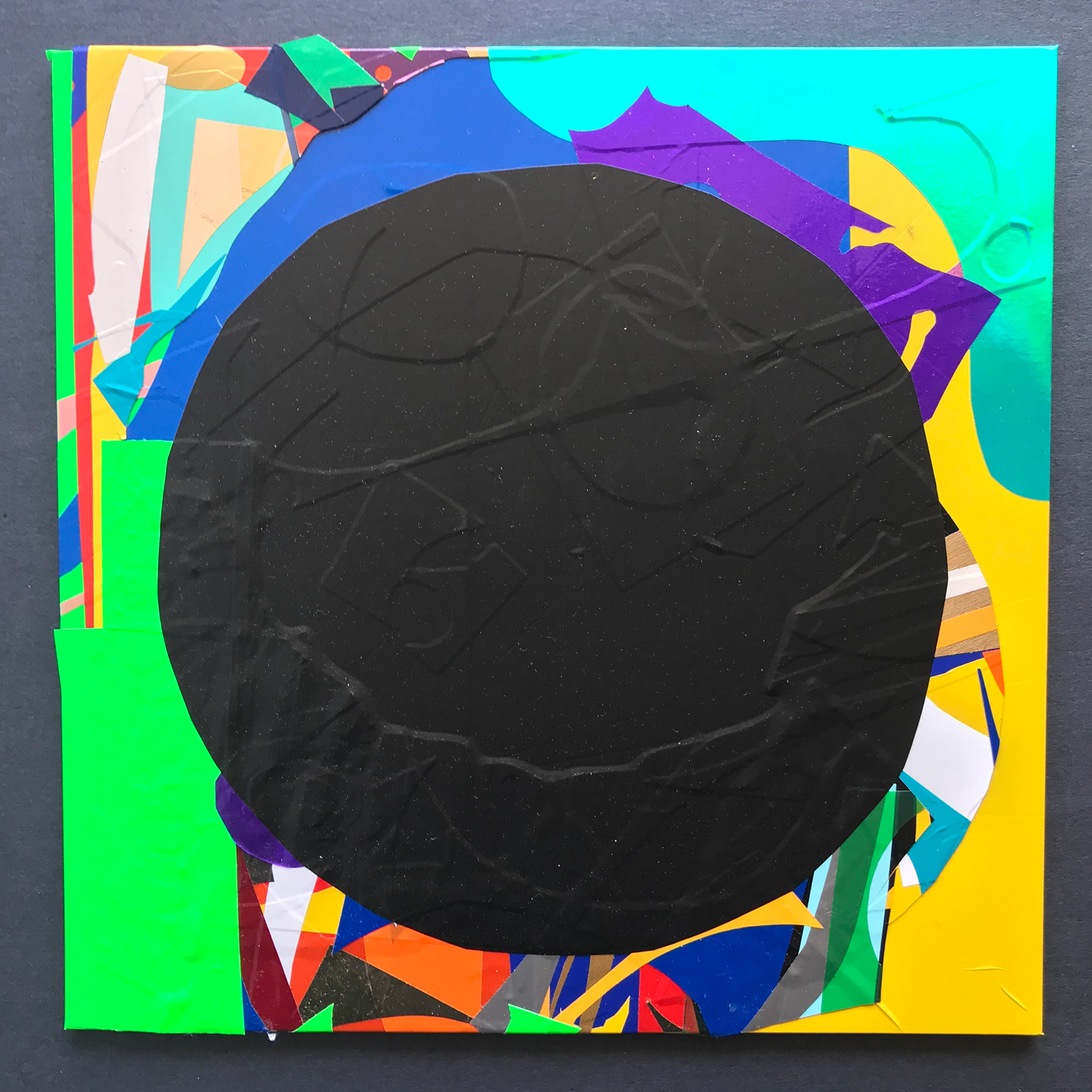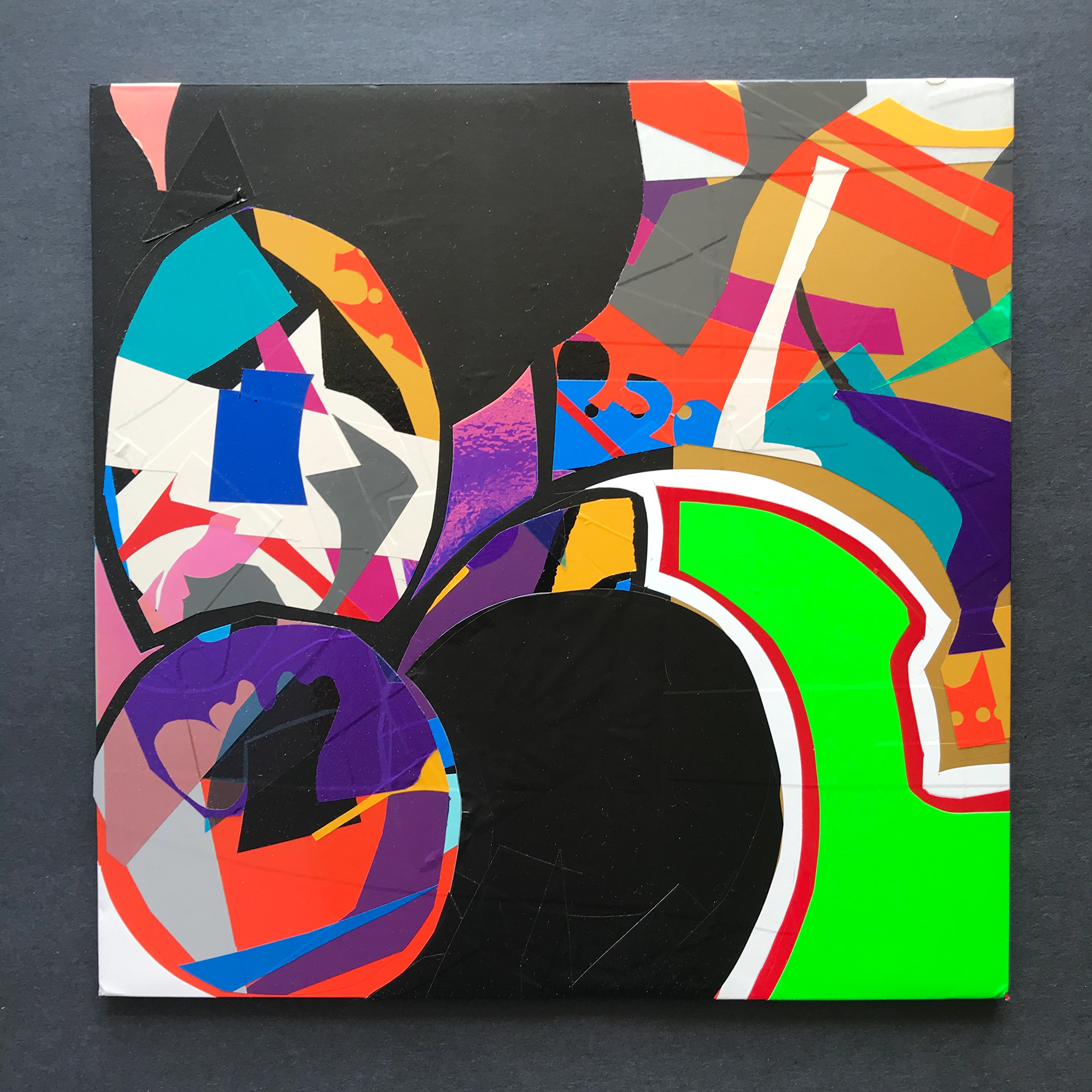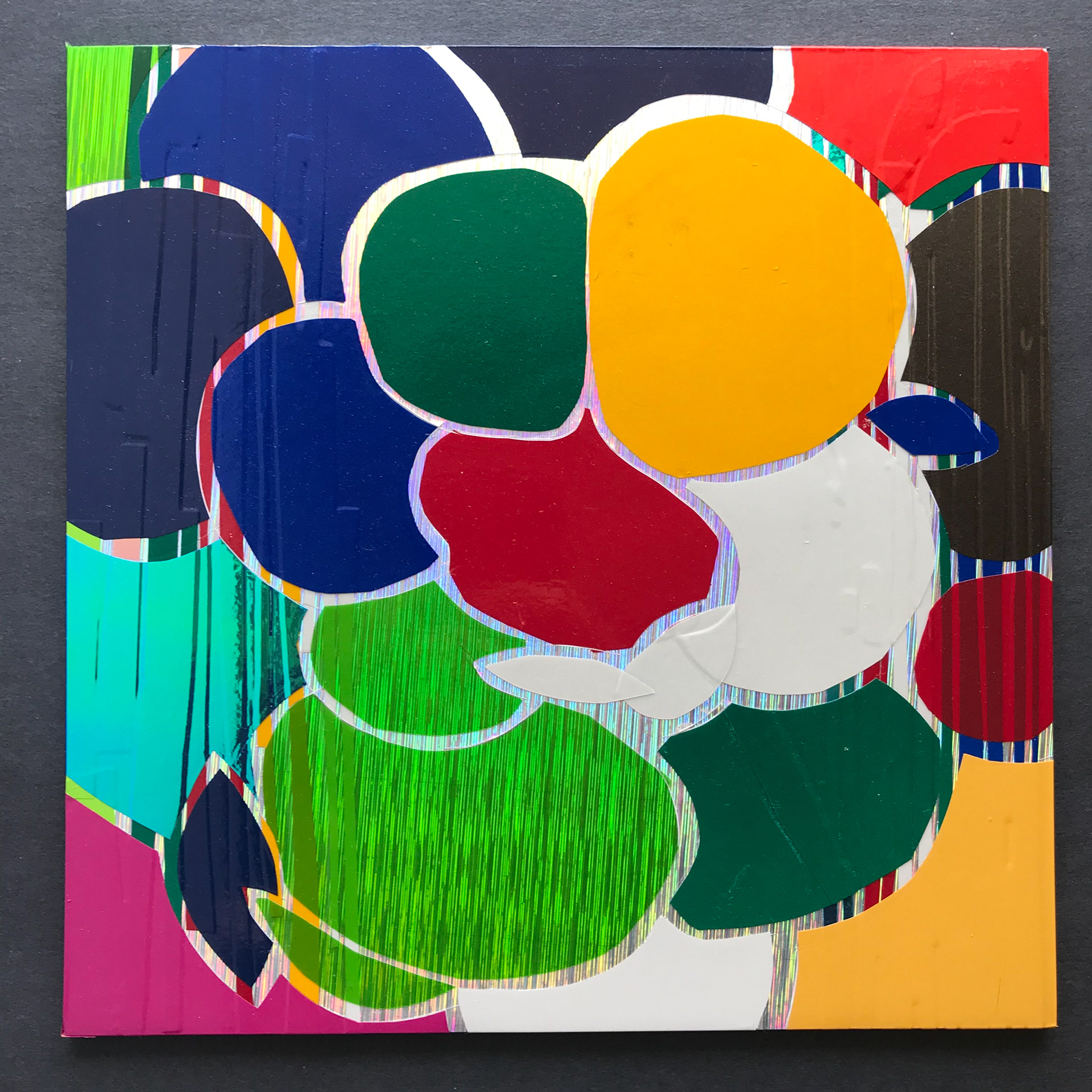 Recently I started making 1x1in. composition sketches, with pencil on printer paper.
You can probably recognize some of the pieces above, from the drawings below.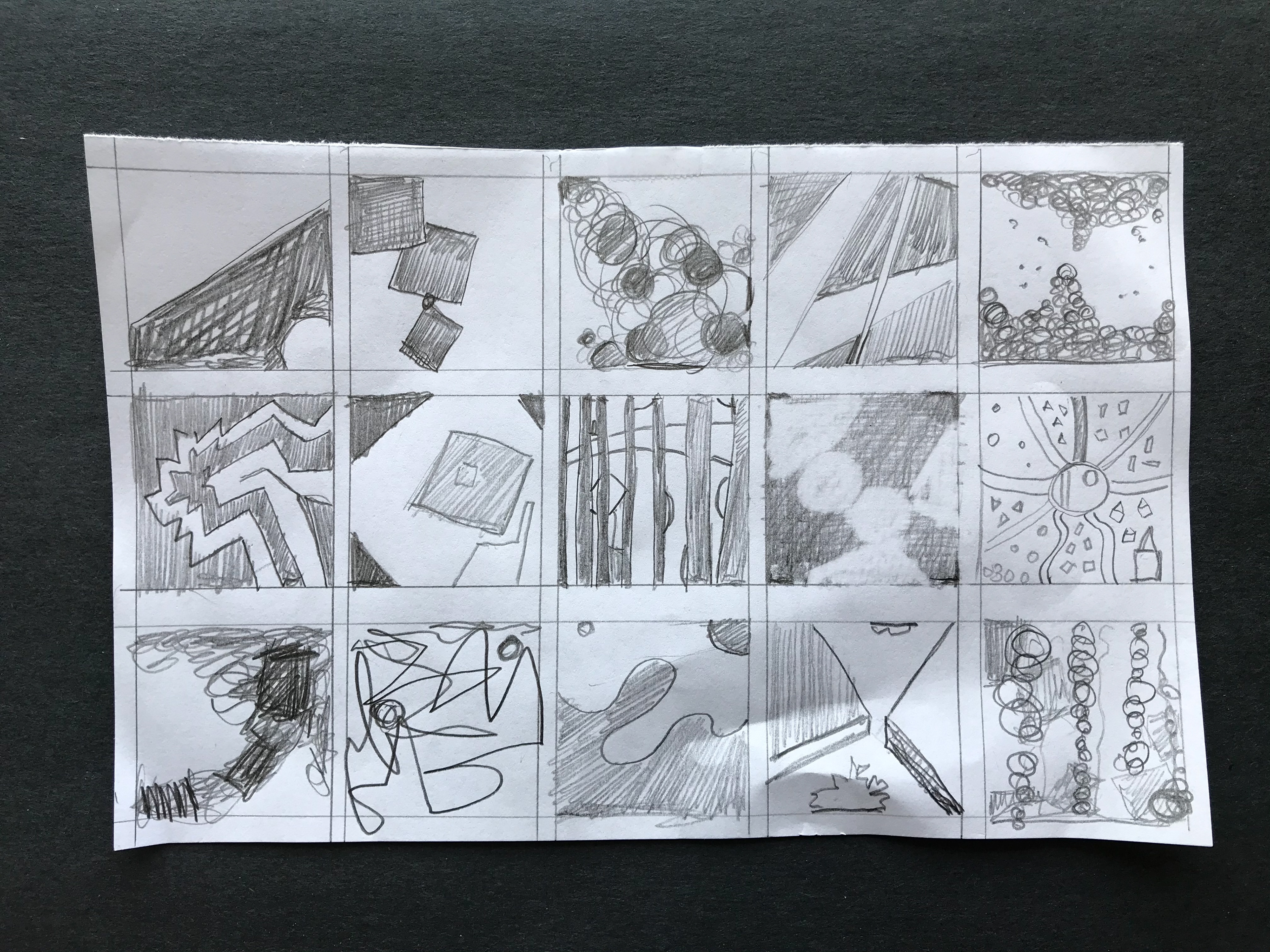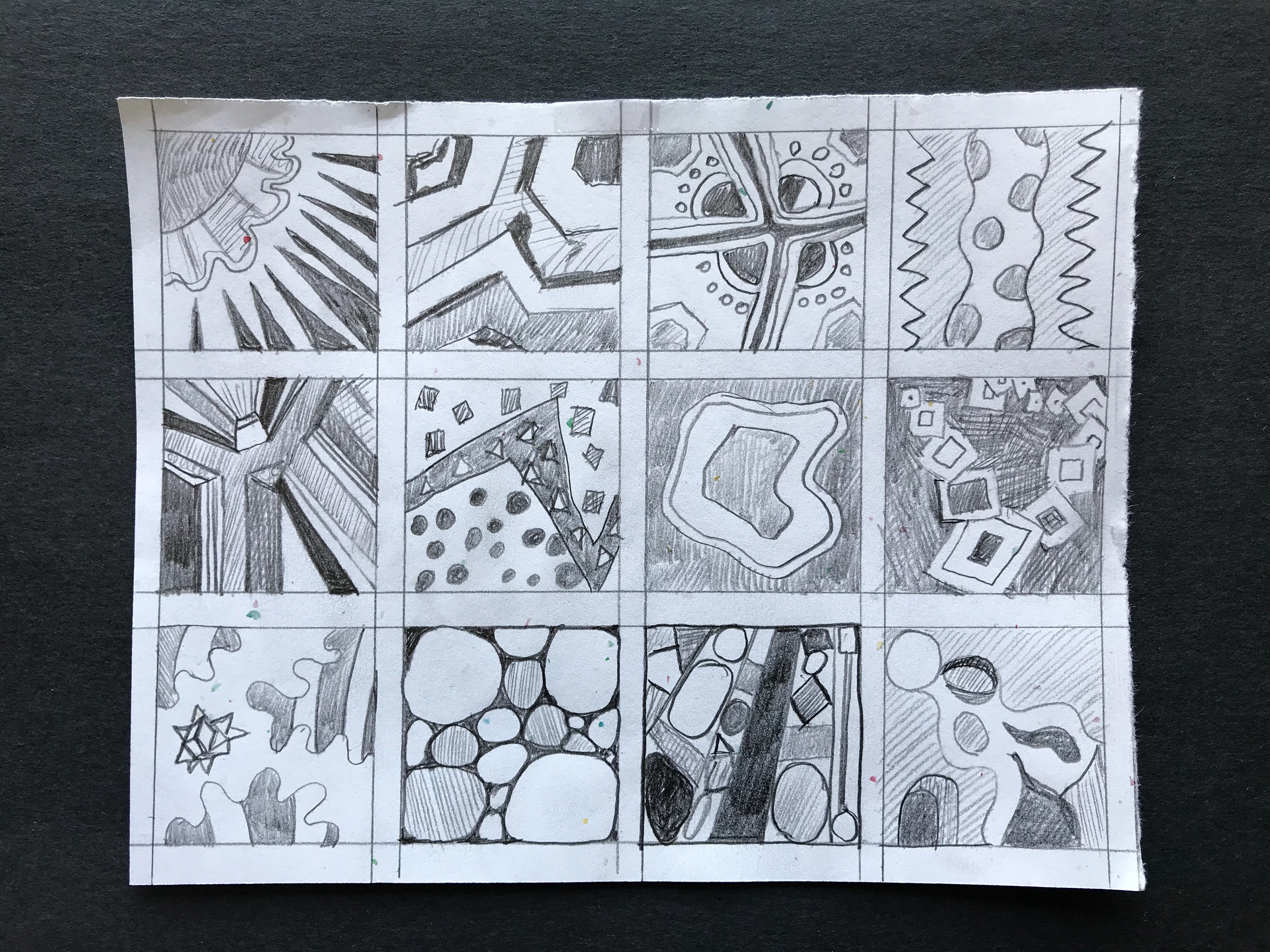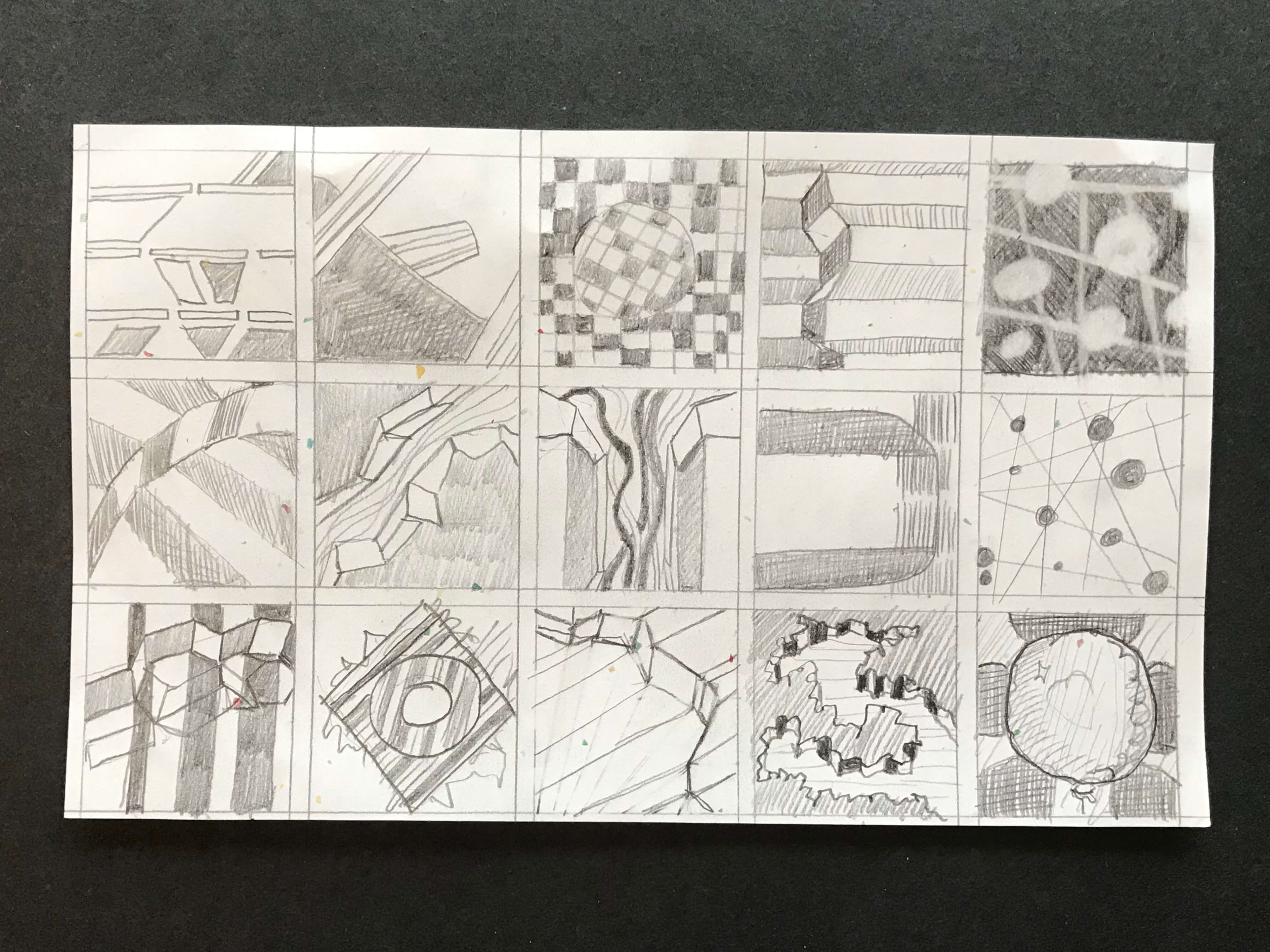 Below are some photos of doing vinyl art with colleagues and friends.